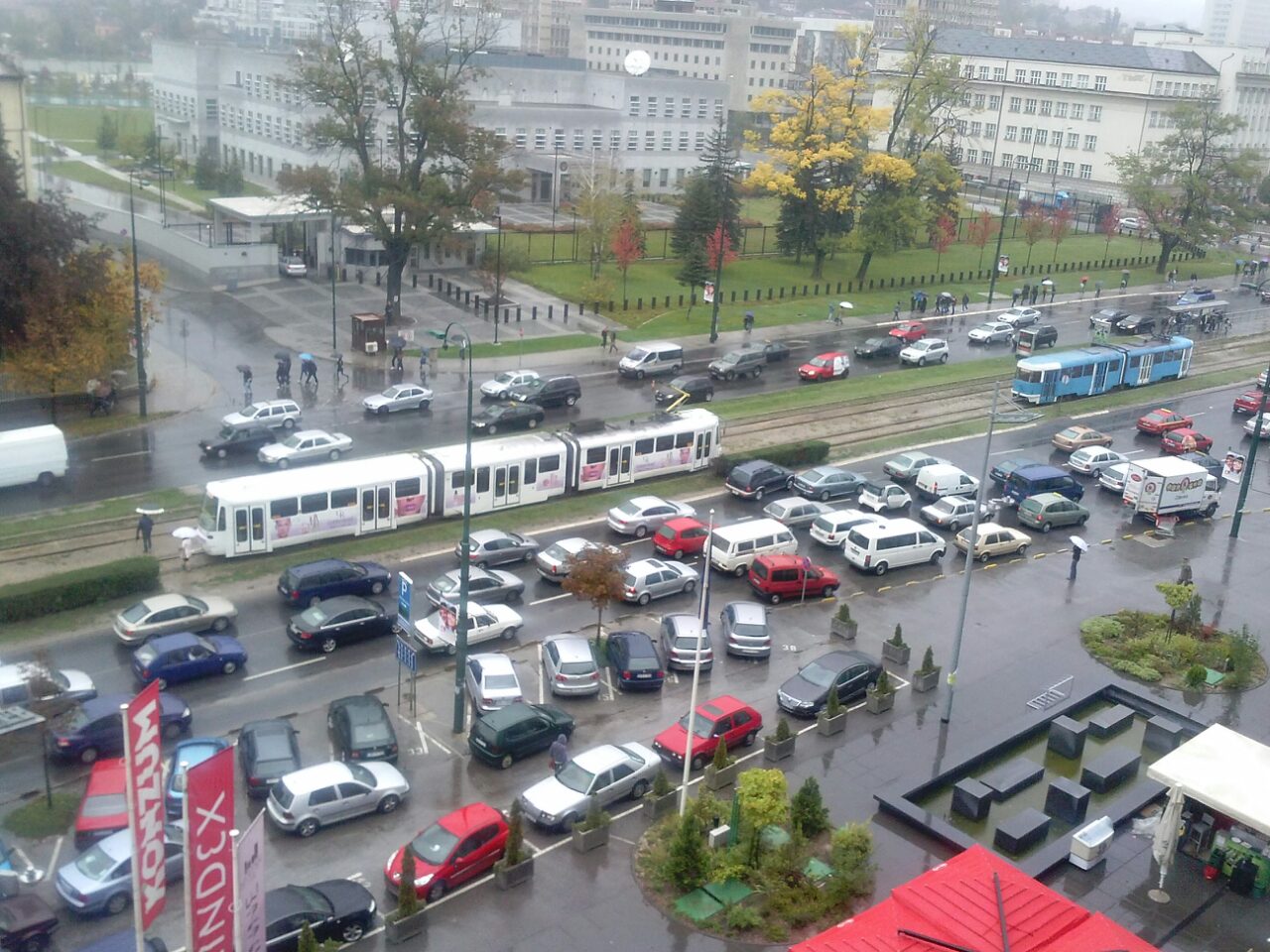 By Maja Tuljković – Sarajevo
The public company GRAS had their electricity shut off today around 11:00 because of unpaid debts to B&H Elektroprivreda (EPB&H). GRAS has been left without electricity in all of its business units, and tram and trolley transportation in Sarajevo has been completely stopped. Only buses and minibuses are in operation, but if electricity is turned off on the premises where these vehicles are serviced, buses and minibuses could also stop operating. The total debt that GRAS owes Elektroprivreda is 2.969.739,27 KM (around 1.518.403 EUR).
The electricity for GRAS was cut off due to the failure to meet the requirements from the Agreement that was signed on 28 August between the government of Sarajevo Canton, Elektroprivreda and GRAS. The Agreement was envisioned to have GRAS settle the debt of 3.3 million KM in the form of installments. Specifically, Elektroprivreda, a subsidiary of Elektrodistribucija Sarajevo, has repeatedly prolonged the suspension of electricity, as well as deadlines for the settlement of outstanding obligations. Given GRAS has not made the payment rate and current invoices by 25 September 2013, Elektroprivreda B&H cut off electricity in 45 measurement areas with distribution networks.
Last week, GRAS received an announcement from Elektroprivreda that their electricity would be cut off if they do not settle one part of the debt of 400.000 KM (around 204.516 EUR). First it was 200.000 KM, but that amount increased to 400.000 KM. The Company Management informed the government of Canton Sarajevo and the relevant ministry, from which they requested concrete support, but it was disregarded.
Omer Hadžiomerović became the Director of GRAS on 15 June 2013 and was faced with the debt to Elektroprivreda. Since that day, the duties of GRAS have been paid regularly and until now, 500.000 KM have been paid. However, according to Director Hadžiomerović, the management of GRAS is not in the position to pay the debt incurred during the previous management of the company.
Given that GRAS is in a difficult financial situation, the shutting off of electricity has brought the company into worse position because they will have huge losses for these few hours of lack of transport. GRAS sees this as a milestone to help them solve accumulated problems, to allow them to operate as they proposed in the recovery plan. They hope that electricity would be turned on in the afternoon so that citizens could return home after work.