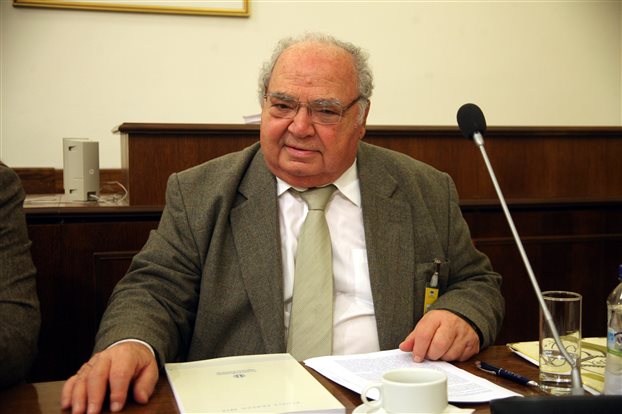 By Spiros Sideris – Athens
Phenomena of corruption in Public administration and penalties from the disciplinary boards that are not consistent with the gravity of the offenses committed by staff, record the annual report of the General Inspector of Public Administration (GIPA) L. Rakintzis (photo). The report refers to the activities in 2013, to the legislative and organizational proposals submitted by GIPA to combat corruption, to the fight against maladministration in the public sector and in the exercise of its disciplinary jurisdiction regarding the disciplinary control of public officers.
There are also cited typical cases investigated in 2013. Specifically, GEDD investigated 1519 cases, of which 53 were considered as being outside its jurisdiction. Of the 1466 cases that have been examined, the bulk came from named and anonymous complaints (48.7% and 19.4% respectively). Further the GEDD mobilized in 38 cases (1.5% and 1.3% of cases, respectively), while proceeded to examine issues raised in response to the findings of audits that were reported in 83 cases.
Audits and financial matters were the main subject matter for another year (41.8% of cases) with municipalities constituting the basic broader category of controlled entities (37% of the cases). As in 2012, in many cases the audit concluded that there was no problem (40.4% of the cases), which is connected with the fact of the increase of named and anonymous complaints to the GEDD. In 26.9% of the cases there were detected illegal behaviors and actions. In 16.4% of the cases the organizational problems of the controlled entities emerged as the main reason behind the problem.