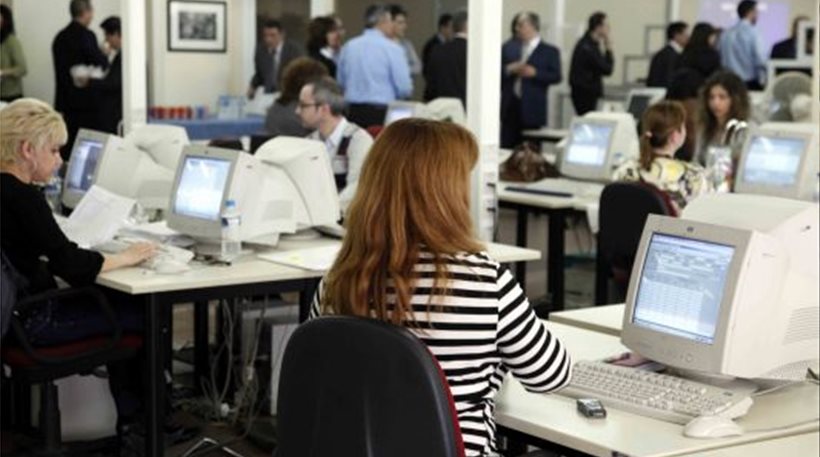 By Kyriacos Kyriacou-Nicosia
Employees at the public sector and the broader public sector  in Cypris go on strike on Friday to protest recent statements made by Minister of Finance Harris Georgiades, regarding further cuts in salaries and the taxation of a one off bonus allocated to public sector employees upon their retirement.
The trade union of public sector employees (PASYDY) approved on Monday a proposal for a 24-hour strike on Friday. Moreover, the Cyprus Workers Confederation (SEK) decided to stage a three hour strike on the same day, from 7.30am to 10.30am local time (4.30-7.30am GMT).
And teachers and policemen
The Pancyprian Federation of Labour (PEO) will also protest government statements with a 24-hour strike. Finally, the trade union of secondary education teachers, OELMEK, decided on Monday to also take part in the protest.
The matter is expected to be discussed during the Cabinet regular meeting on Tuesday, which is also expected to include for the first time in its agenda the state budget of 2015.
The strike includes already the teachers unions, the police employees association and the army officers association.
"Too soon for strikes"
Speaking on Sigma TV Finance Minister Harris Georgiades commented that "it too soon for strikes, since there is an ongoing dialogue and no final decisions have been taken regarding the measures".
Commenting on the strike Archbishop Chrysostomos said that employess in the public sectors should stop protests or "they will lose everything in end."