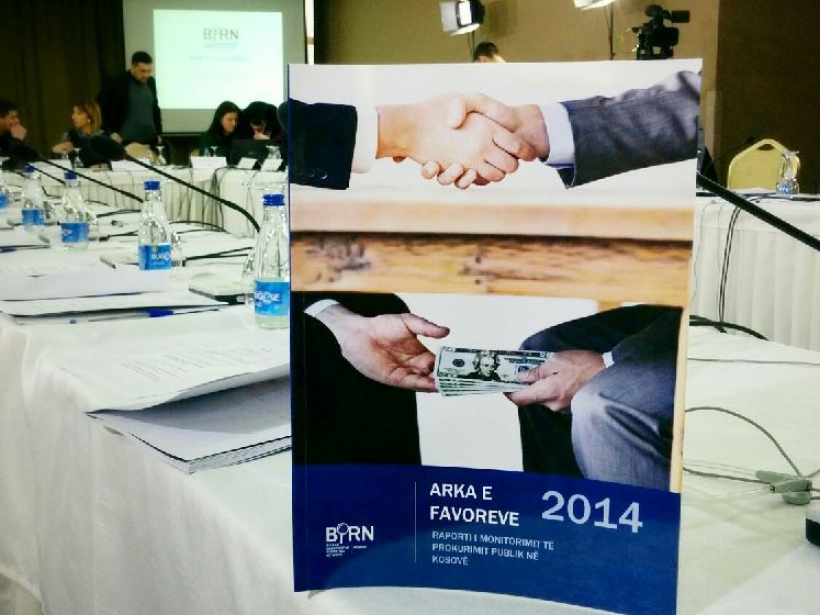 Pristina, February 9, 2015/Independent Balkan News Agency
By Elton Tota
Balkan Investigative Research Network (BIRN) has published today the 2015 monitoring report for public procurement.
The report contains many important elements, which relate to the expense of public money by local, central and independent institutions last year.
The report also presents cases when contracting authorities have rewarded with contracts public companies that are considered as irresponsible or which are owned by people trusted by powerful politicians, friends and families of procurement officials, etc.
Thomas Gnocchi, head of the Political, Economic and European Integration Section at the EU Office in Kosovo, said that procurement consists of a vital issue for the economy of Kosovo and it's important in the path of the country toward the European integration.
"Kosovo must make sure that public funds are used in an effective way, in order to preserve the trust of the citizens in public institutions", said Gnocchi.
The report also mentions several cases of contracts where the winning company offers prices several times lower than the highest bid.
"During 2014, procurement has been characterized by rewards with public contracts of people close to mayors, procurement officials  and actions that have led to the declaration of an American company as winner of the biggest tender for the construction of New Kosovo and the employment of former US ambassador, Christofer Dell in Bechtel company, which built the highway of Kosovo", said Florina Ujupi, co author of the report.
The report also mentions high value tenders which have not been conducted through open procedures and which damage free competition, such as the case of the purchase of Ipads from the parliament of Kosovo. /ibna/