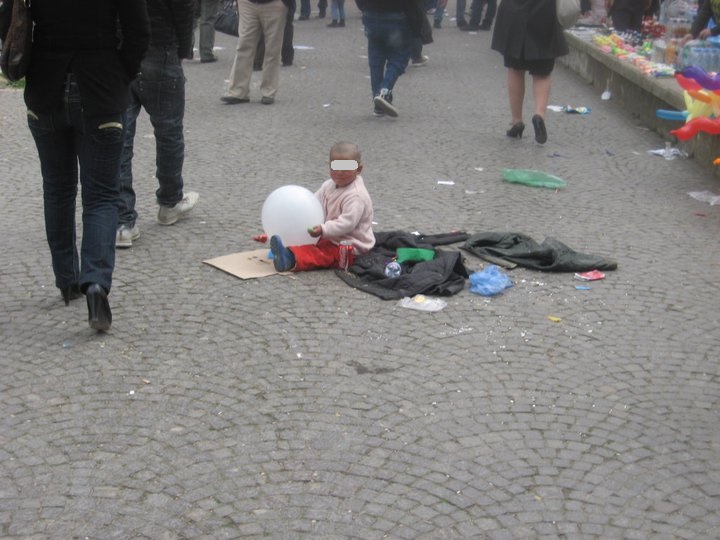 Tirana, March 13, 2014/Independent Balkan News Agency
A 36 year old woman and her 48 year old partner, have been arrested by Albanian police, as there was proof that they have systematically trafficked for purposes of financial gain, 4 of their 5 children.
According to police, this arrest came after a wide investigation to collect the necessary proofs according to which Besim P., 48 years old and the woman that he lived with, Flutura S., 36 years of age, both living in the coast city of Durres, trafficked their children by getting them out on the streets.
"Volga" operation carried out on Thursday by police in cooperation with Prosecution of Durres, led to the arrest of the unscrupulous parents.
"The two parents exploited their 4 out of 5 children born from their relation, by getting them out on the streets", said to IBNA official sources from the Criminal Investigation Unit at the Police Station of Durres.
Investigations concluded that it had been at least a year that the two parents had taken out on the streets their children ranging from 4 to 9 years old, three girls and a boy. Meanwhile, the couple held their 18 month old baby at their home in the center of Durres, near the area known as Vollga.
"The evidence that was collected during the investigation proved that the two parents who live with each other, exploited their 4 children for the purpose of gain by obliging them to beg on the road", said Ornela Cako, head of PR at the Police of Durres.
"The exploitation of children through begging is a wide spread phenomenon which is frequently encountered, therefore we aim to fight and stop other persons who are involved or attempt to be involved", said Mrs. Cako for IBNA.
Although the children made profits, the family lived in misery, in a poor home where police could not seize anything of value. The suspects were not found in possession of large amounts of money.
The capture of the two exploiting parents sparked the reaction of public opinion, especially in Durres. Several people say that the trafficking of children by their parents is a disgraceful act, condemnable and which must be made an example of, because it causes family dramas and destroys the future of children.
After arresting the two parents who face the charge of "mistreatment of children", police of Durres has taken the children under protection. They accommodated them in the Orphanage of the city.
The parents may lose custody of their children, but it will be the court to decide this.
Many people are unintentionally involved in the trafficking of children by offering them alms when they see them on the streets or bars.
This way, the trafficking of children has turned into an unscrupulous source of profit. In many streets of the country, one often sees in hot and cold weather, children lying on the street who wait for someone to offer them alms. In the majority of cases they have tutors and in several occasions, the trafficking is carried out by the parents, like it happened in this case. /ibna/