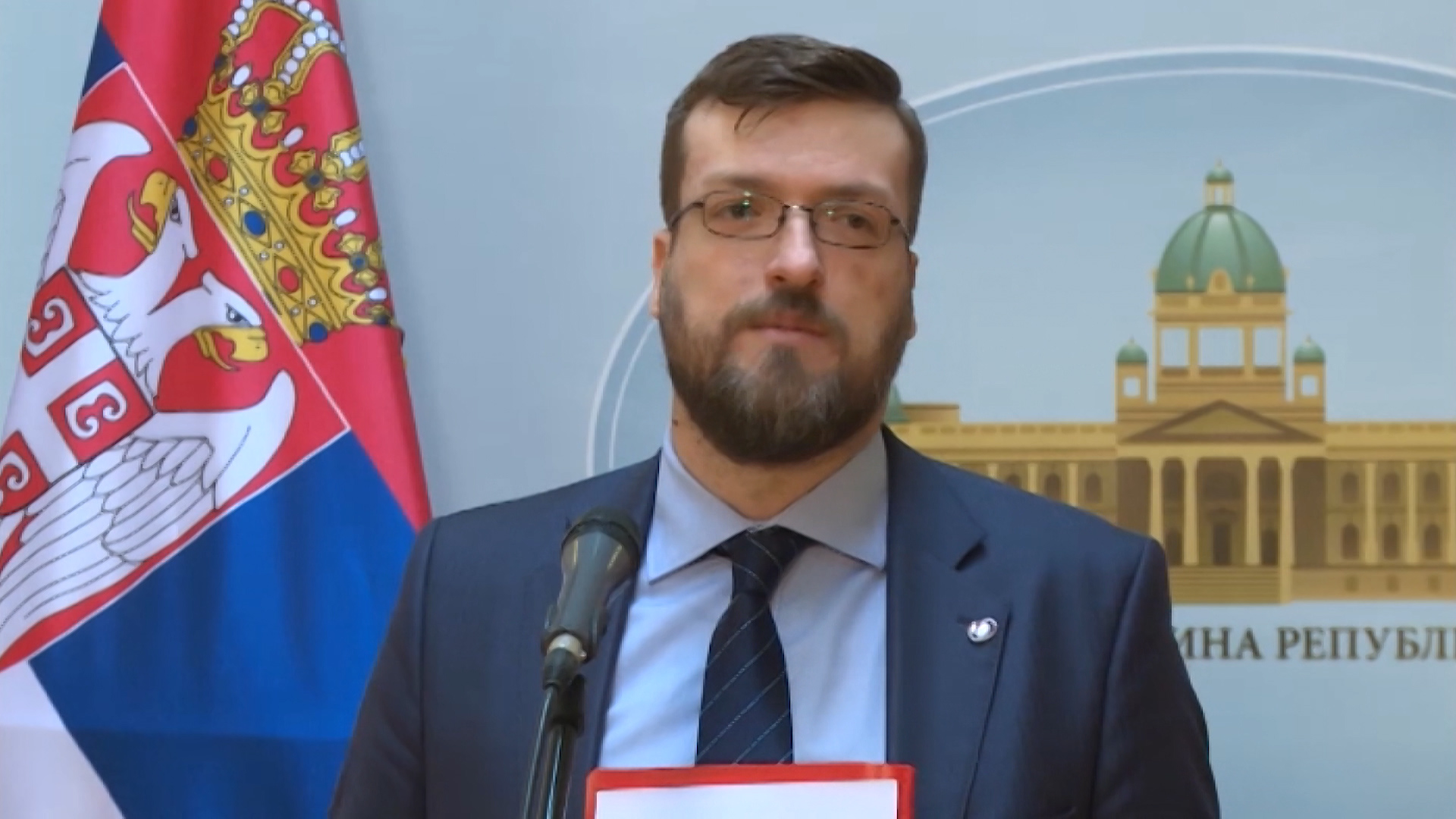 After a member of parliament from the nationalistic opposition movement Dveri said that Serbian president Aleksandar Vucic and prime minister Ana Brnabic "should be hanged", ruling party representatives reacted fiercely while the opposition leader apologised.
Srdjan Nogo, the man who caused the latest tempest, said on a You Tube channel that if "Brnabic has already signed the Dublin agreement with the EU that would allow Brussels to transfer 1.2 million migrants to Serbia" both she and Vucic "should be hanged in Terazije" (a central Belgrade square).
Terazije is the part of Belgrade's inner city where the Nazis used to hang resistance members during the German occupation, from 1941 to 1944.
Vucic said today that he "cannot allow anyone to say that women will be hanged", adding that nobody, "including different institutions which strive for equality has protected the prime minister from insults and threats".
He further noted that as far as threats are hurled at him, he is fine with it and in a position to handle it.
Dragan Djilas, founder of the Alliance for Serbia where the Dveri movement belongs, condemned Nogo's statement, saying that what he said does not represent the politicy of his group. Djilas also apologised to the citizens of Serbia.
"I condemn the statement by Srdjan Nogo which has created the impression among some people that the Alliance spreads hatred and demands the killing of government officials; this is contrary to our programme principles", Djilas wrote in a statement, adding that the Dveri leader has also condemned what his MP has said.
"At a moment that Serbia has the worst possible government, and when the most drastic measures of a dictatorship are being applied, this scandalous act only gives Vucic an additional argument to continue to label us by using the ugliest of words and spreading hatred among the citizens. We are not like them and we should never become like them", Dragan Djilas concluded…. / IBNA
Main Photo (File): Srdjan Nogo