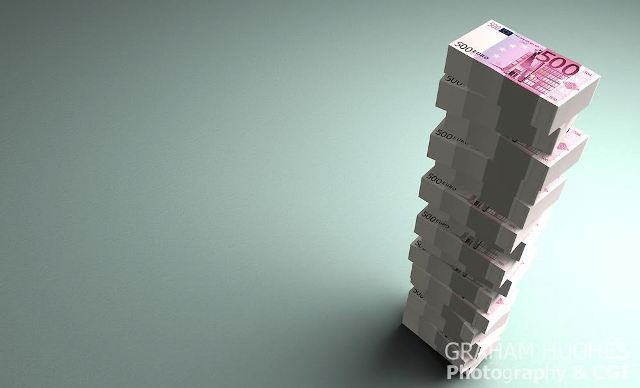 Skopje, 9 November 2015/Independent Balkan News Agency
By Naser Pajaziti
The government in the former Yugoslav Republic of Macedonia continues to borrow. 500 million euros have been planned to be borrowed through the Eurobond until the end of the year. Meanwhile, last week, parliament approved the government's proposal for another loan of 90 million euros, which would be issued by Deutsche Bank and Erste Bank for the project of gasification. Parliament is also expected to vote a proposal for another 300 million euro loan for the completion of infrastructural projects.
According to the data of the Ministry of Finance, public debt in September amounted to 3,94 billion euros or 44% of GDP.
Former minister of Finance, Xhevdet Hajredini told IBNA that the current government is borrowing to pay old debts which have matured.
"The money secured through the Eurobond and other loans will pay old loans. Meanwhile, the rest of the loans will be used for other purposes ahead of the elections. This is a known practice", Hajredini declared.
The opposition has launched strong criticism against the government in relation to the increase of debt. SDSM MP, Sofija Kunovska says that it's clear that this month, the country is increasing its debt by 1 billion euros.
"As you can see, 1 billion euros are being borrowed. With his destructive policies,  PM Nikola Gruevski is ruining the citizens", declared the social democrat MP.
But, the party in power, VMRO-DPMNE has accused the opposition of manipulating the public opinion.
"Today, not only we're seeing the construction of three new highways, but also 100 national and local roads. We're also investing in railways, hospitals, schools, stimulating employment, farmers and implementing other projects. Our country ranks fifth in Europe as the country with the lowest debt. Today we are paying old debts taken out by former SDSM government", declared the party in power, VRMO-DPMNE.
In its recent predictions, the European Commission has warned that the budget deficit in FYROM this year and next year will be higher and that public debt will exceed 50% of GDP. /ibna/