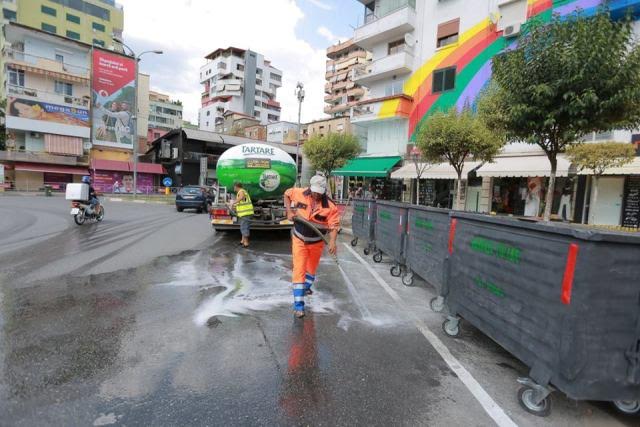 Tirana, 5 January 2016/Independent Balkan News Agency
Municipality of Tirana has decided to set up a public company which will be trusted with the cleaning services of the capital and the management of wastes. For this, it will be assisted by the Municipality of Verona in Italy.
For many years, the municipality of the Albanian capital had given up the public cleaning services of the city with its companies, by offering tenders for private companies.
So far, the cleaning services have been covered by private companies, but it seems that this will come to an end, as the municipality wants to create a new state owned company for this public service.
A joint agreement has been signed in Tirana by the heads of the two institutions, Erion Veliaj and his counterpart, Flavio Tozi.
According to Veliaj, Municipality of Tirana will receive from Verona's local institutions the best cleaning experience of a city.
Sources at the municipality of Tirana say that currently, the Albanian metropolis with nearly 1 million people, is done by at least four large cleaning companies, which contact other companies too. The funds allocated for them are over 10 million euros a year, but the service that they offer leaves much to desire.
Another problem relates to the management of urban wastes, a problem which is becoming more and more acute. The creation of special locations where wastes are collected and treated, such as the one in Sharra, in Tirana, have partially solved this problem.
The new mayor of Tirana, Erion Veliaj promised that this problem would be solved during the electoral campaign of June 21 last year. Veliaj organized several collective cleaning actions for the capital, which aimed, among others, to raise the awareness of the residents of Tirana in order for them to keep the city clean.
A few months ago, Veliaj gathered all cleaning companies and warned that he would suspend their contracts if they didn't improve their work. /ibna/