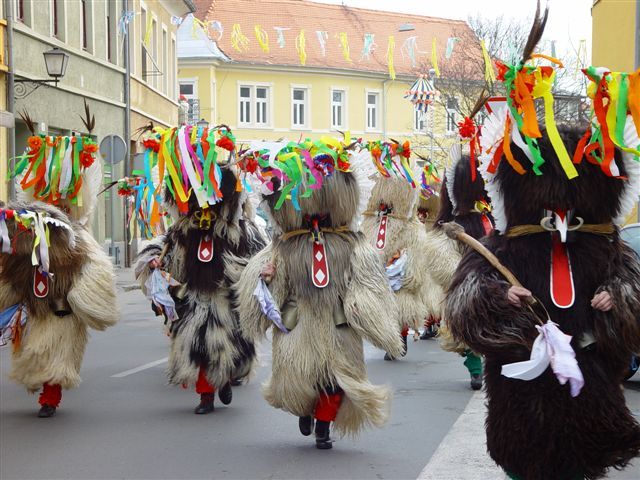 Review Hari Stefanatos
The town of Ptuji is ready for the more than 120,000 visitors that is hoping to attract for the festivities that will take place during the the traditional Kurentovanje festival from 22 February through 4 March.  Among them are the town's famous carnival, concerts, art exhibitions, a carnival market and a big parade of masks.
The traditional opening act of chasing away the winter took place at the beginning of February, with the ritual that involves "kurenti" figures (photo) dancing around the fire.
According to Branko Brumen, the head organiser,  the weekend before Shrove Tuesday will be the peak of the festival when a big promenade with guests from Croatian and Belgian carnivals will unfold in the streets of this medieval town near the city of Maribor.
Other festivities will include the EtnoRockFest music festival, which will play music every day alongside the carnival market, where food stands and daily presentation of traditional masks will be.
Traditionally, the "Ex tempore Karneval" art event will also take place, as well as a symposium on the subject of the significance of cultural heritage in the development of towns.
Some 10,000 participants are expected to take part in the festivities, and the organisers plan to make the Kurentovanje the main European carnival with the aim to put it on UNESCO's list of intangible cultural heritage in 2015.
(Source sloveniatimes)