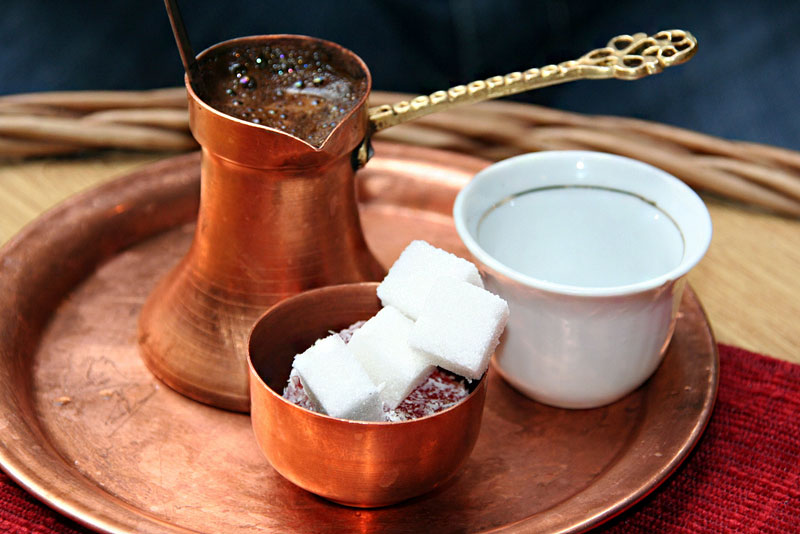 The north-eastern Slovenian town of Ptuj will host the third festival of coffee and coffee drinking culture, with the main topic being the coffee making and drinking tradition in Bosnia-Herzegovina.
With the festival Ptuj Stories about Coffee 2017, the organisers are joining the global community of coffee lovers in marking International Coffee Day, which is celebrated on 1 October.
For the third year in a row, the festival in the country's oldest town brings together the historical, cultural, social and culinary elements of coffee and emphasises its ritualistic character, the organisers said.
The star of the festival will be the largest džezva coffee pot in the world according to the Guinness World Records book, from which visitors will be able to treat themselves with Bosnian coffee, probably the most popular coffee among Slovenians.
The main events will take place in the Dominican Monastery, where visitors will try the Zlatna džezva brand of coffee, produced in Visoko, Bosnia-Herzegovina, and take a look at an exhibition on coffee by photographer Boštjan Bračič.
The festival will also feature shows by the folk dance group of the Ljiljan association of the Slovenian-Bosnian friendship as well as the permanent exhibition on the local Jožef Kiperz (1741-1819) about the beginnings of coffee making in Ptuj.
"The exceptional interests from the public, the Ptuj tradition of coffee making, the affinity to this popular drink … has motivated us to stay loyal to our goal and add new content to the festival every year," said the head of the project Helena Ajdnik.
It was in 1786 when local entrepreneur Jožef Kiperz opened his own coffee shop and a coffee roasting plant in the old town centre. Mitra Hotel, which now stands at this location, is preserving the tradition of old coffee recipes with its own household brand.
Consuming 5.5 kilograms of coffer per capita, Slovenians are average consumers of coffee in the EU, well below the leading Finns (12.2 kg) and Swedes (10.1 kg), statistics from Eurostat for 2015 show.
While the average price of a cup of coffee in bars and restaurants in Slovenia has remained mostly level in the last three years, it stood at EUR 0.71 in 2003 or 68% less than in 2016, according to the national Statistics Office (SURS).
International Coffee Day was first marked in 2015 as part of the Milan Expo 2015, organised by the International Coffee Organisation, which associates 77 countries, including Slovenia./IBNA
Source: The Slovenia Times