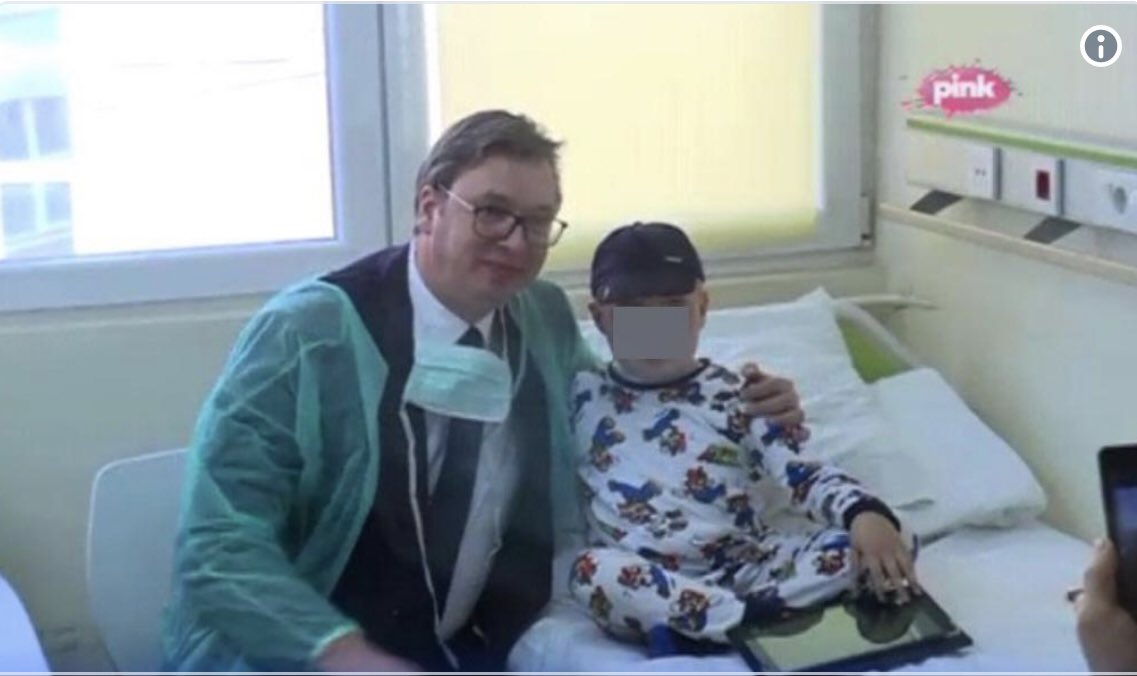 Pokret slobodnih gradjana (PSG) pozvao je danas ministra zdravlja Zlatibora Lončara da podnese ostavku zbog, kako se navodi, brutalnog ugrožavanja bolesnika i korišćenja teško bolesne dece u svrhu političke promocije predsednika Srbije Aleksandra Vučića.
Vučić je, po mišljenju PSG-a, tokom jučerašnje posete Institutu za majku i dete "zanemario sve epidemološke propise i preporuke lekara". Predsednik je nastavio svoju "ličnu kampanju" i time ugrozio zdravlje bolesnog deteta, ne noseći "čak ni zaštitnu masku", navodi se u saoštenju PSG-a.
PSG navodi da je ministar, s obzirom na to da je lekar, morao da zna procedure za posetu najugroženijm bolesnicima, a pogotovo dečjeg uzrasta i teškog imunološkog statusa, u vreme epidemije gripa kada su posete strogo zabranjene.
Pokret je u saopštenju kritikovao izjavu Lončara da su "to deca sa najtežim oboljenjima za koju je krajnje neizvesno šta će biti".
"Da li ovo znači da Aleksandar Vučić svojim postupkom, a ministar dozvolom i rečima, imaju pravo odlučivati o nečijoj prognozi zdravlja i izlečenja", piše u saopštenju Pokreta.
"Ovaj događaj, najodgovornije tvrdim, jer sam ja učestvovao u tome, je organizovan po svim pravilima epidemiologa koji su dali, da slučajno neko ne bude ugrožen ili bilo šta. Ne možete ovo da poredite sa nekim dugim neorganizovanim ili sličnim stvarima", izjavio je ministar Lončar.
Osudu javnosti izazvao je nastavak njegove izjave: "To su deca sa najtežim oboljenjima za koju je kranje neizvesno šta će biti i kad ima želju da hoće da vidi predsednika – a videli ste i onaj dečko Ognjen koji hoće da se slika sa njim, e onda kad ispoštujete sve to, onda je valjda najmanja stvar ispuniti želju tom detetu, mislim da to nije prevelika želja".