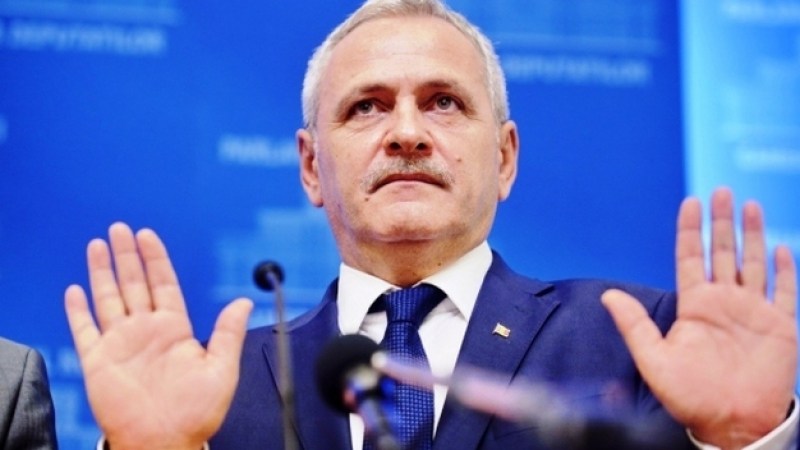 New media websites, their intentions and the way they are funded is being questioned by Romania's PSD leader, Liviu Dragnea who spoke of transparency and its significance.
Dragnea commented on the issue after Romanian media mogul "Dan Voiculescu, whose family owns one of the biggest media groups in Romania – Antena Group", romania-insider.com reports, "wrote on his blog that some news websites are part of an occult group that supports 'interests that want to divide Romanians'."
According to Voiculescu, "An occult group that doesn't publicly reveal its identity and doesn't transparently announce its revenue sources aims to promote some people and some interests… The group is made of the online publications G4media, NewsWeek, PressOne, DacNews, Comisarul and EpochTimes, all with an estimated monthly traffic of over 9 million visits… All these websites had a strong and simultaneous increase in April-August 2018, some of them doubling the number of visits. Such a sudden increase is the result of a substantial capital infusion. What is more interesting is that all these publications support Dacian Cioloș."
Perhaps the matter would have gone unnoticed had it been for people who do not belong to the opposition. A thorn in the story is the support these media show to former PM of Romania, Dacian Cioloș and head of the Romania Together Movement.
While mainstream media are fiercely supporting the government all other that do not are considered "state enemies" and almost everywhere in the Balkans, people who lead at the moment want to control them, in certain cases even silence them.
In particular, Liviu Dragnea stated his "government should come up with a draft bill that would bring transparency to the way some media websites and NGOs are financed and how they spend their money", Romanian Hotnews.ro wrote.
Of course, transparency could be nothing but good, however, the problem here lies with the overwhelming control of those in power over media in the country. Dragnea, interestingly enough, did not just say that such media outlets will require the government's attention but also the attention of the intelligence services.
The PSD head spoke of the necessity to take "concrete actions" governmentally wise or else, "the current political power should take concrete actions, otherwise they risk losing the people's confidence."
On Sunday Dragnea spoke to Romania TV saying: "Mr. Voiculescu is right when it comes to the external financing of some sites and NGOs. Why shouldn't we afford to talk about this? They ask for transparency. The government should create a draft bill to bring transparency to the way these organizations are financed and spend their money. Some NGOs get money from the country or from abroad. Why should these things be hidden?"
Former deputy and fugitive businessman Sebastian Ghita is controlling Romania TV from Belgrade where he is stuck since 2017, when during a routine check by the Serbian Police, they identified him although he presented with false ID papers.
"He was investigated in several criminal files, and an APB had been issued against him, as well as an international arrest warrant through Interpol", romaniajournal.ro read in August 2018.
Although Romania wants him extradited, in late August this year, the Belgrade Court of Appeals rejected Bucharest's request to extradite Ghita to his country of origin…. / IBNA
Main Photo (File): PSD head Liviu Dragnea