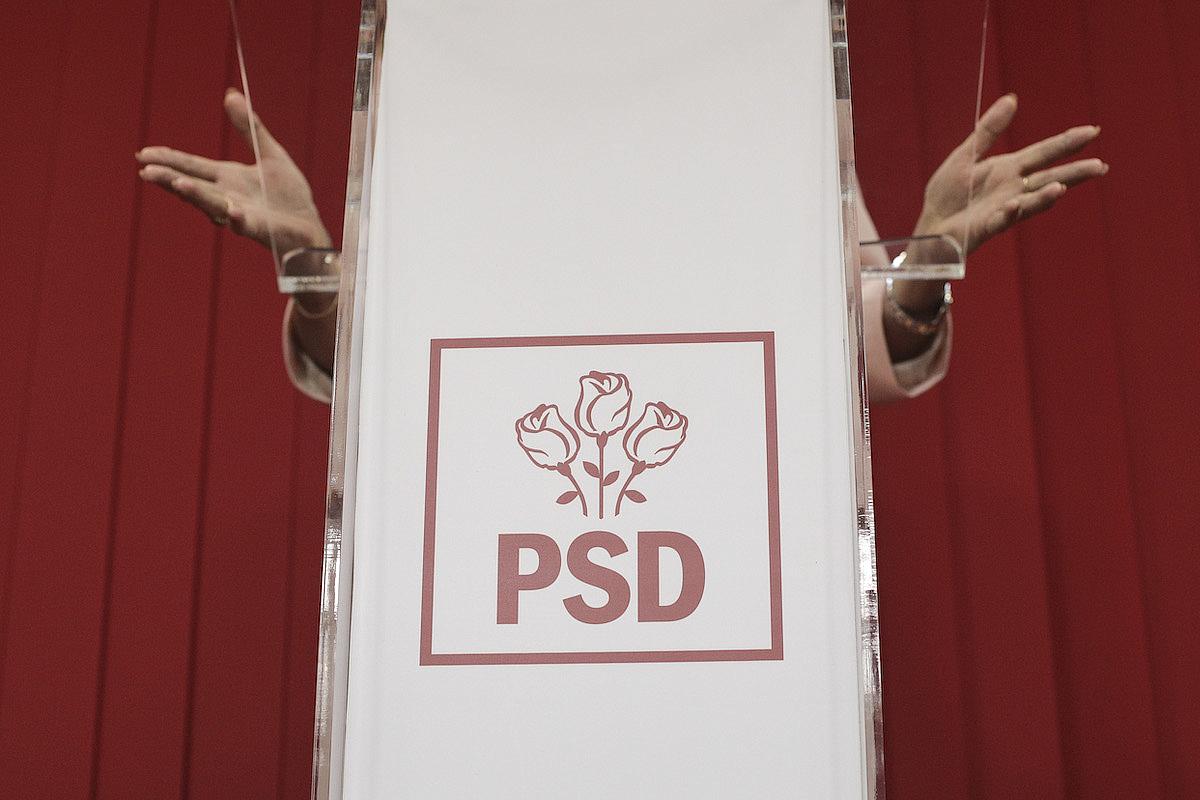 Viorica Dăncilă announced late last night, following a nearly six-hour long PSD Executive Committee meeting which took place amid a tense climate, that she was resigning from the Social Democratic Party (PSD) presidency.
The interim leadership of PSD was taken over by Parliament Speaker Marcel Ciolacu, who announced the composition of the group that would be running the party until the congress, which will be held in February. He appointed Paul Stănescu as Secretary-General.
At a joint press conference shortly after midnight with the new transitional President, Viorica Dăncilă stressed that the Commission meeting lasted that long, because "every colleague expressed their opinion on the presidential election and what should be done next. I understood the views of my colleagues, the fact that they want a fresh start for the party and that someone has to take responsibility for the election result". The resignation is not an "act of weakness", but rather one of "dignity" for the party, she stressed". "I resigned (…)". Asked what made her change her mind (and resign), she replied: "My colleagues' viewpoint (…) that they thought it was for the good of the party", the former Party President and Prime Minister underlined.
Ciolacu spoke of everyone being held accountable for the mistakes made and the belief that there was "a need for the party to reboot". At the Executive Committee meeting "no one was executed", he stressed. For the first time in PSD history, the outgoing president is part of the new group, as Dăncilă has been appointed president of the women's organization of the party.
In a question regarding whether he had taken over the leadership of PSD by force, as was the case with Liviu Dragnea, he replied that this was not the case (if something like that was to happen), the meeting would not have lasted six hours. No one asked (that is, from Dăncilă) to resign; we all came to the conclusion that the party needed a fresh start".
"The time, up to Miss Dăncilă's governance, when it was a habit for the party to be ruled by a father, is over; nowadays the party will be ruled by a group. I don't think we need to make any decisions on the name tonight. Buzatu has talked extensively about changing the name", Marcel Ciolacu added.
After that, later that night (around 01.45) the new transitional leadership group was announced, which will lead the party to the congress. The president and party secretary are joined by the presidents of the five prefectural organizations, where PSD won the first and second round, as well as representatives from the country's eight development districts.
Viorica Dăncilă is the fifth PSD candidate to lose the presidential elections and the party afterwards. Following Ion Iliescu's repeated victories in his first post-1989 presidential run and his spectacular return in 2000, Romania's largest political party has suffered a series of defeats. Adrian Năstase, Mircea Geoană and Victor Ponta failed to be elected to the country's first post. Successive failures in the presidential elections have resulted in fists below the belt and spectacular upheavals at the level of central leadership. No party president who did not win the presidency of the country remained unpunished. Now, the party that has indelibly marked the recent Romanian history, will go through a process of transformation. /ibna