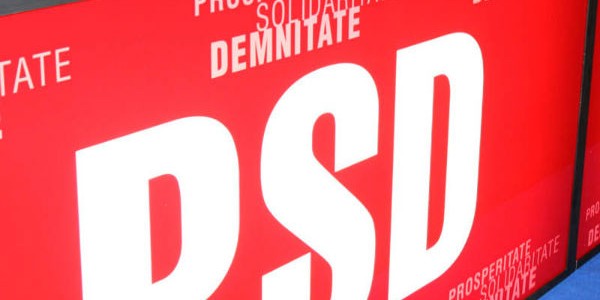 Information revealed by 'Rise Project' show how the Social-democratic Party (PSD) got mobilized on WhatsApp during the OUG13 in order to organize a "rally for Romania's defence," whereas party chairman Liviu Dragnea surveyed 'dissidents' on Facebook. At the same time, Rise Projects also writes about party affairs that link social-democrats, hotnews.ro informs.
Rise Project has published snapshots of conversations at PSD top, including Liviu Dragnea, Codrin Ştefănescu and Ecaterina Andronescu. The discussion took place after the issue of the government ordinance 13 and during the protests in Piata Victoriei and refers to how the party was to be organized. According to antena3.ro, there is a question: who is the mole in the PSD that delivered the conversations. PSD deputy Liviu Pleşoianu declared for Rise Project that the emergence of the information is, "a proof that the PSD is infiltrated with the servants of Hydra".
An influential PSD member seems to have handed to the press the messages on Whatsapp of the group of Social Democrats.
"PSD Communicators" is how the group chatting on WhatsApp was called, made up of twenty-one PSD leaders, almost all, public dignitaries. Ministers, former and current, deputies, senators, who at the time worked as a cell crisis, Rise Project reveals.
Liviu Dragnea had a PSD communication group on WhatsApp, by which he coordinated the entire system.
"Marian Neacsu, you have already talked with the organizations leaders to prepare a rally for the defence of Romania," wrote Liviu Dragnea, who told the PSD members whom to talk to and who is making statements against PSD.
"I want you to attract all the party members, without Chirica from Iasi. He is a SIE (Foreign Intelligence Service – our note) man, I did not say it until now. He says a lot to his left and to his right," Dragnea wrote.
Rise Project also reveals the weight of the people in the party from the financial point of view, starting with the head of the party, Liviu Dragnea.
"In 2009, for example, the PSD Teleorman organization made a major contribution to the electoral campaign of Mircea Goana (for presidency – our note). Dragnea's people, former high school and college colleagues, graduates, , associates of Dragnea Jr. or traditional partners of the Tel Drum company, all donated more than RON 2.6 million to PSD," the quoted source reads./IBNA
Source: romaniajournal.ro