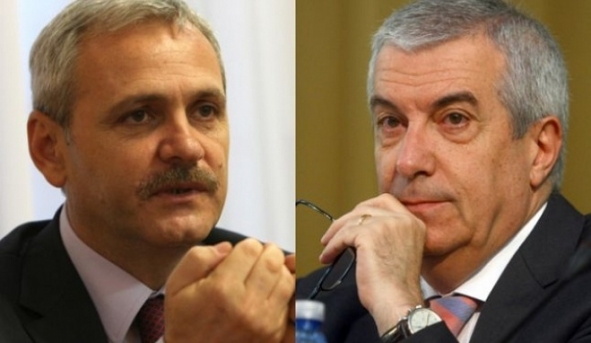 The Social Democrat Party (PSD) and ALDE have signed a collaboration protocol on Monday in a predictable move that would enable the two parties to provide a joint ruling and to team up in the Parliament.
"We are talking about a proportional representation in the Government and about a parliamentary collaboration," PSD chairman Liviu Dragnea has stated.
Entitled "Ruling Coalition for Development and Democracy", the protocol says that PSD and ALDE will propose a sole candidate for the Prime Minister position, designated without dispute, and will endorse a coalition government. The governmental team will consist of ministers "proportionally" designated. At the same time, all political nominations in ministries, agencies and other governmental institutions will be carried out "proportionally".
Asked if the proportional representation will mean that ALDE will take over three ministries, PSD chairman said he would not negotiate with grill and calculator.
"I won't take the calculator and the grill with me. We'll discuss firstly about the people and about a representation to allow us to carry out the ruling programme. I am no close-fisted," Dragnea pointed out.
Questioned if PSD will give ALDE the Justice portfolio, he said: "I think not".
PSD and ALDE will draft a joint ruling programme, entailing three main goals: providing a sustainable economic growth and new jobs, increasing the financial welfare and life quality and observing human rights and liberties.
The two parties will have majority in Parliament, holding together 250 mandates out of the total of 465.
The protocol is clinched for the entire mandate of the recently elected Parliament, meaning four years, from December 2016 to December 2020./IBNA
Source: Romaniajournal.ro