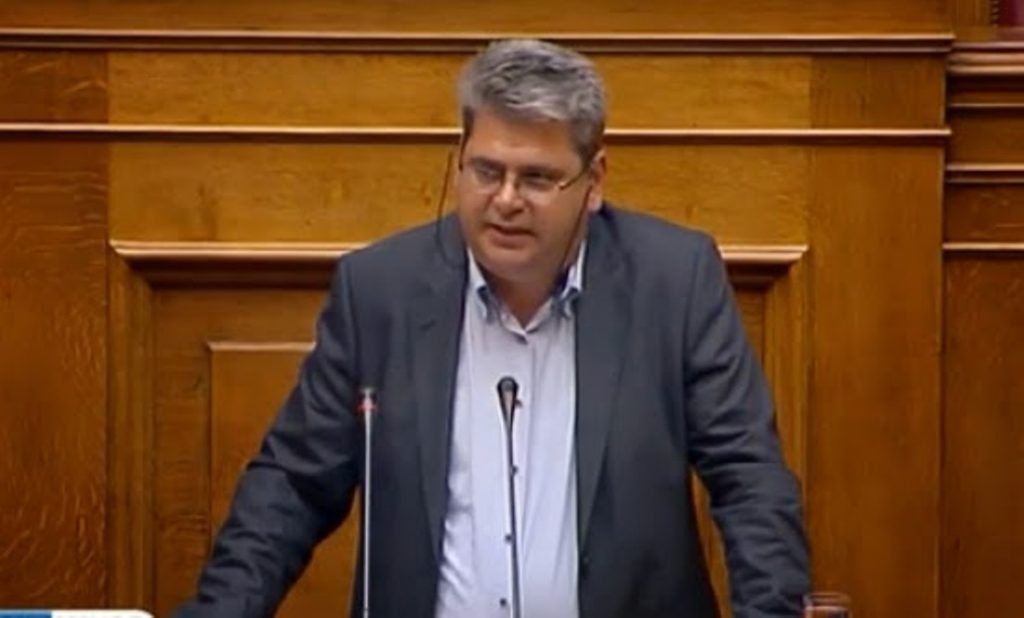 Athens, August 5, 2016/Independent Balkan News Agency
By Spiros Sideris
The social and political isolation of the descendants of Nazi collaborators is the highest civic duty, says SYRIZA and denounces the attack of the Golden Dawn to the MP Hussein Zeybek.
"Utilizing fully the legacy of their ideological ancestor, J. Goebbels, Members of the Nazi construct attacked SYRIZA MP, Hussein Zeybek, uttering insults and blatantly lies", Koumoundourou notes and highlights that "it is the highest civic duty that the descendants of NAZI collaborators who dare to appear brandishing swastikas, be found as soon as possible isolated, socially and politically".
The reaction of SYRIZA came after an incident caused by the Golden Dawn against SYRIZA MP Hussein Zeybek, during the bill discussion for Renewable Energy Sources, which includes a provision for a mosque in Athens.
The Golden Dawn MP Ilias Panagiotaros, called the MP a "Turk" and said he tore the Greek flag on a soldier's funeral.
Zeybek denied the fact and reminded that his ancestors fought against fascism in Albania. The Golden Dawn MP Yannis Lagos replied sharply, while other members of the Golden Dawn shouted "Shut up", "Turk", and called for him to make a declaration that there is no Turkish minority in Thrace.
Nikitas Kaklamanis, who was presiding during the incident called Panagiotaros back to order.