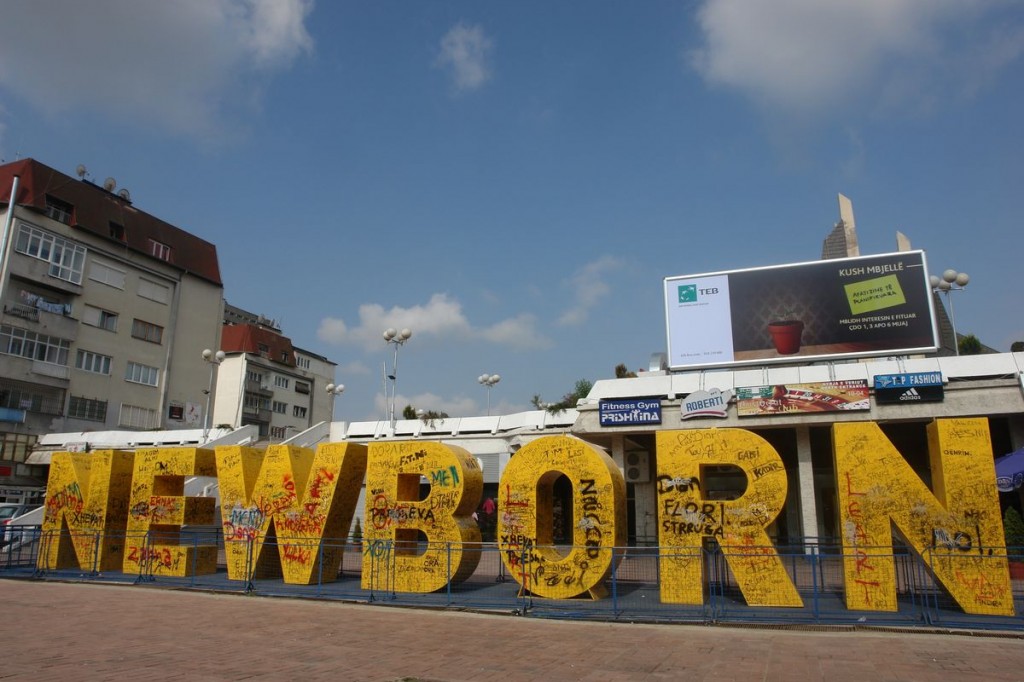 IBNA Special Report
Pristina, June 25, 2014/Independent Balkan News Agency
By Elton Tota
Citizens of Kosovo have rejoiced over the news that the EU granted Albania the membership candidate status. They also hope for their state to join the European family one day.
Besart Mehmeti from Pristina was happy to hear the news about Albania, but he's skeptic about the integration of Kosovo in the Euro Atlantic structures.
"With these leaders and politicians that we have, integration of Kosovo in the EU will be difficult. Kosovo faces many problems, starting from an unprofessional administration, lack of reforms in the judiciary system, corruption and many other negative phenomena which have left us behind in our EU perspective", says Mehmeti.
Zana Zaimi, a student of economy says that besides political criteria, Kosovo must also meet economic criteria.
According to her, in the EU integration path, it's important for Kosovo to have a functional and competitive economy with the countries of the region and beyond.
Meanwhile, experts of political developments in Kosovo say that Kosovo's path to the EU will be long and full of challenges.
Special EU representative to Kosovo, Samuel Zbogar, told IBNA that EU integration is never easy.
A lot has been done so far, but there's still a lot to do. Integration is a process based on merits. The EU needs tangible proof that Kosovo is engaged in its efforts to fight organized crime and corruption, to build an independent and strong judiciary system, to undertake considerable reforms in the public administration and electoral system, in education, health system, human rights, minorities, freedom of speech and press. If all of these reforms are successfully realized, Kosovo will be a better place to live. EU integration will directly benefit the citizens", declared Zgobar.
American analyst, Daniel Serwer told IBNA that Kosovo's EU perspective will be hard.
According to him, it's easier for Kosovo to become a NATO member than a European Union member country, because the criteria to become an EU member are harder to be fulfilled than the NATO ones.
Kosovar prominent analyst, Nexhbedin Spahiu, told IBNA that Kosovo is behind in its path toward the accession in the Euro Atlantic structures.
"Kosovo is still shaping itself as an independent nation and it's behind in this process. What's crystal clear is that this  is without any doubt Kosovo's goal, although it sometimes makes steps backward in this journey", says Spahiu.
Departing minister of European Integration, Vlora Citaku has congratulated Albania on the status, saying that she feels proud about it. But, can Citaku feel proud about Kosovo's achievements in the domain of integration?
Departing government officials in Kosovo are celebrating and congratulating Albania on the candidate status, in the absence of the achievements of Kosovo in this domain.
Kosovo has remained behind in terms of the integration process. It still hasn't signed the Stabilization and Association Agreement, while it's still far from the process of the liberalization of visas, what makes Kosovo the most isolated country in Europe.
"Albania, you make me proud! Congratulations!", said Citaku in a public announcement.
Hashim Thaci too has congratulated Albania on this occasion by quoting the words of the patriot, Isa Boletini: "I feel good when Albania feels good". /ibna/