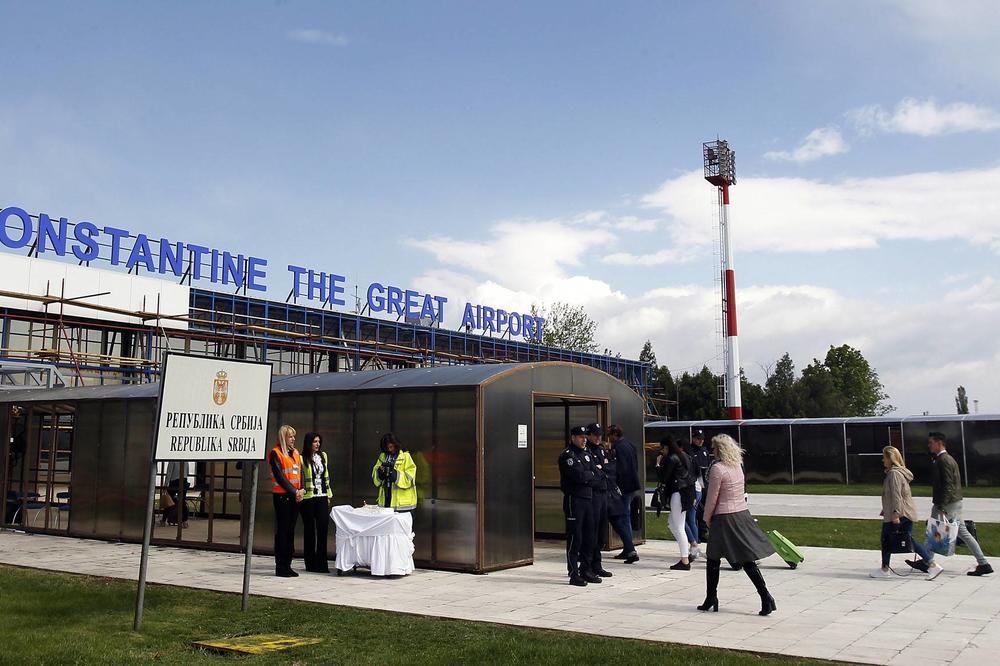 The protests which have erupted over the recent decision made by the City of Nis to transfer the local airport to the government of Serbia are "insane", president Aleksandar Vucic said.
The president sharply criticised the organisers of the protests saying that "according to the Constitution airports are owned by the government". "This issue is an invented one and insane", he went on.
The citizens of Nis began protesting earlier this month. They claim that the "Constantine the Great" local airport  has been generating profit for the community, while the government claims that it has been producing only loses; so, the government has decided to "save" it.
In an interview with TV Pink, Vucic claimed that "some odd factors, including (fingers) from abroad, are involved in the protests". He insinuated that the objective of the protests is to weaken the Serbian side in the negotiations over Kosovo and Metohija.
"We are faced by many important factors (that are) against us and we have to struggle for their sympathy or, when it comes to some of them, even for their friendship", Vucic said.
The president was not asked to explain how the small range protests over a local issue can affect talks between Belgrade, Pristina and the international factors such as the United States and the European Union.
According to protestors in Nis, the government led by Vucic's Serbian Progressive Party (SNS) has ordered the local government in Nis, led by the same party, to transfer the ownership over the airport because it has been "taking travellers away" from the "Nikola Tesla" one, which is the international airport of the Serbian capital Belgrade. The truth is that, "Constantin the Great" has closed deals for a number of cheap flights with different low cost companies.
There are also speculations about a "secret clause" between the government and the French company Vinci that got the green light to run the Belgrade airport in January.
In the meantime, the final decision on the transfer of the airport has not yet been made. "Danas" daily reported that SNS in Nis is not certain whether it has the majority in the City Assembly to finalise the process…. / ΙΒΝΑ