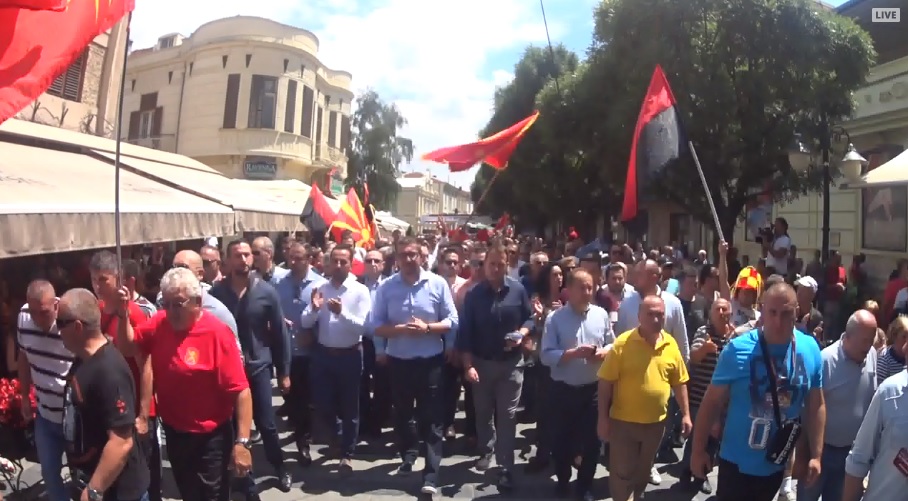 After the signing of the agreement regarding the name dispute in Psaderas, the largest opposition party in FYROM, VMRO-DPMNE held a protest in Manastir to oppose "the agreement about the name reached between Zaev and Tsipras".
The protest was led by the chairman of VMRO-DPMNE, Hristijan Mickoski, who has reiterated the fact that the agreement that was reached threatens the integrity and the sovereignty of the country.
"Macedonia has seen many Zaevs in its history and it will overcome it. But he will be the one who will be remembered for this disgrace! Even after the signing of this agreement, citizens of this country will continue to suffer", Mickoski said.
The head of the Academy of Science and Arts, Taki Fiti says that the agreement with Greece protects the identity and the language of the Macedonian people. According to him, this is the only alternative for the country's European and Atlantic integration path.
"Of course, this agreement protects the identity of the citizens of our country and as far as this is concerned, I've very happy", Fiti said.
Meanwhile, the majority of political leaders have hailed the agreement, considering it a historical accord. /ibna/