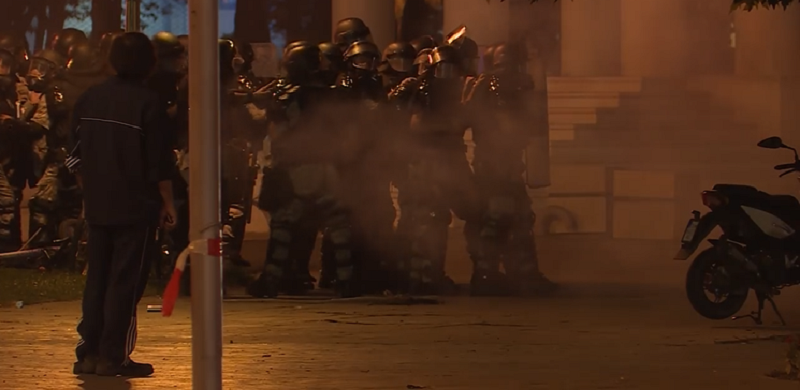 In Skopje tonight there was clash between police and protesters who attacked the police cordon in front of the Republican Assembly.
Police used tear gas and shock-bombs to disperse the group that removed the police barricades and began to attack the police. After the crowd's protest was over, some scattered groups collided with police on several streets in the central part of the capital.
Police said protesters have thrown pyrotechnic tools, fireworks, stones, and bottles to police members. Reported to some injured policemen.
The protest was called through social networks to oppose the name agreement signed in Prespa, between the governments of both countries. Protesters appeal against the agreement that they say they hit their identity and state. They gave support to President Gjorgje Ivanov, calling for the implementation of this agreement to be hindered./IBNA