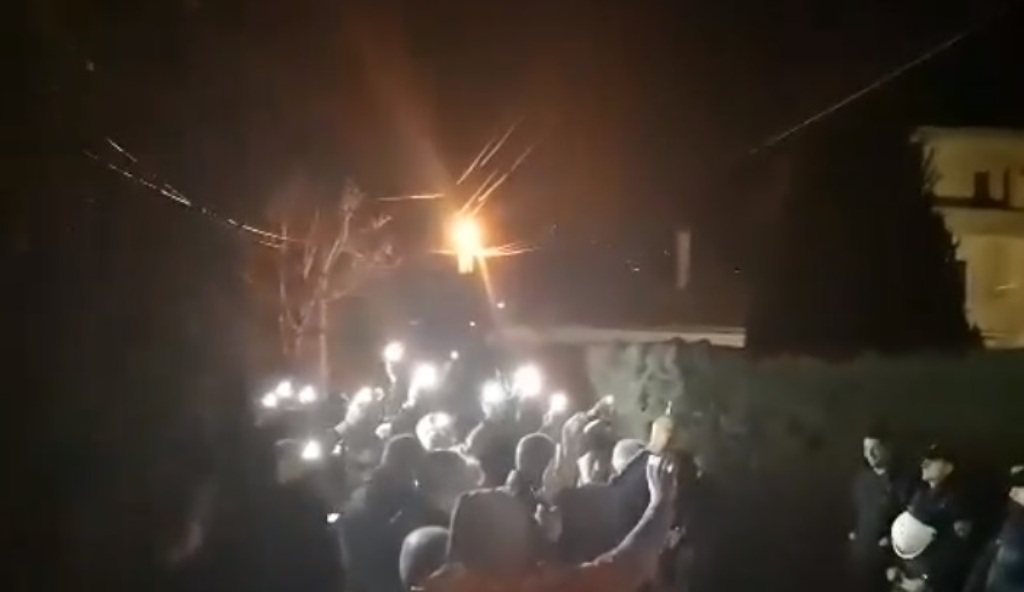 In the past new nights, groups of protesters have gathered in front of the homes of MPs belonging to the party in power, SDSM (Macedonian Social Democratic Union) to voice their protest about the voting of the law on the use of languages, which boosts the Albanian language. Last night, protesters had gathered in front of the home of MP Frosina Remenski in Skopje, where insults and threats against her were articulated.
The social democrat MP, Remenski said that these protests have been organized by VMRO-DPMNE. She has considered the insults articulated in front of her home as fascist insults and said that she will press charges against the persons, which according to her, are known persons.
A week ago, there was a protest in front of the homes of two other MPs of this party, while last week, protesters burned the car of the social democratic MP, Slavica Sumanska-Miteva.
As of last week, the ministry of Interior has boosted security measures in front of the homes of SDSM's lawmakers following the voting of the law on languages, which has been contested by VMRO-DPMNE and several organizations.  /balkaneu.com/