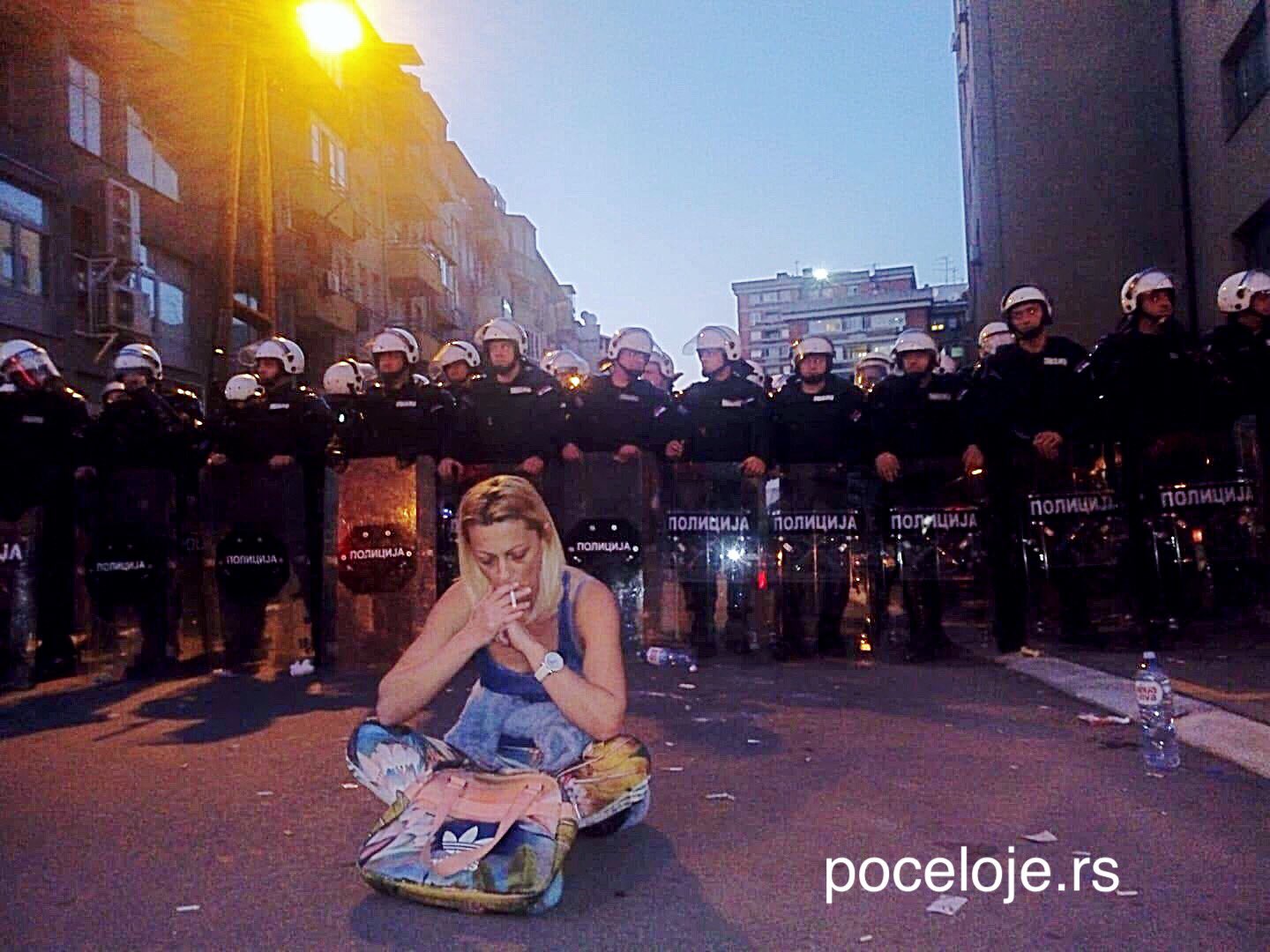 Several persons have been detained including one high school pupil, after the anti-government protests held in Belgrade during the weekend. The opposition headed by the Alliance for Serbia (SZS) demand that all detained be released until 3 P.M.
On Saturday evening, protesters led by opposition politicians have stormed the public broadcasting service RTS; since the protests begun in December, the square in front of the RTS building is one of the places where demonstrations regularly take place due to, as they complain, biased pro-government reporting of the public television.
The presidency was surrounded by several thousands protesters on Sunday. They shouted "liar" and "resign", referring to president Aleksandar Vucic.
"You have a deadline to release all detained until tomorrow at 3 P.M.", said Bosko Obradovic at the rally in front of the presidency on Sunday. Obradovic is leader of the far-right group Dveri, which is an SZS member. He said that the police should arrest the leaders of the opposition, rather than young people.
Obradovic called the representatives of the government "cowards" and announced that a major rally would be organized if those detained are not released.
Vucic said today that he was ready to discuss about RTS and reiterated that he would not talk to opposition leaders. On Sunday he labeled Obradovic as "fascist", while calling the other opposition politicians "thieves" and "tycoons".
Prime minister Ana Brnabic said "who are they (opposition) do define any kind of deadlines". "There isn't any deadline to be imposed by some fascist… if you want to impose a deadline, you have to enjoy popular support", Brnabic said.
Maja Kocijancic, spokeswoman of the European Commission, said that protests should remain peaceful. "Although the right of the citizens to take part in peaceful demonstration remains the basic principle of democracy and should be respected, the protests should remain calm and legal, as it was the case before this weekend", she told EURACTIV.com and EURACTIV.rs.
She reiterated that the "parliament is a place for debate and discussion should be provided". However, Serbian opposition boycotts the legislative bodies in all levels, claiming that they have been usurped by the Serbian Progressive Party led by Vucic./ibna
Photo: Mother of the detained young man in front of the police in Belgrade on Sunday