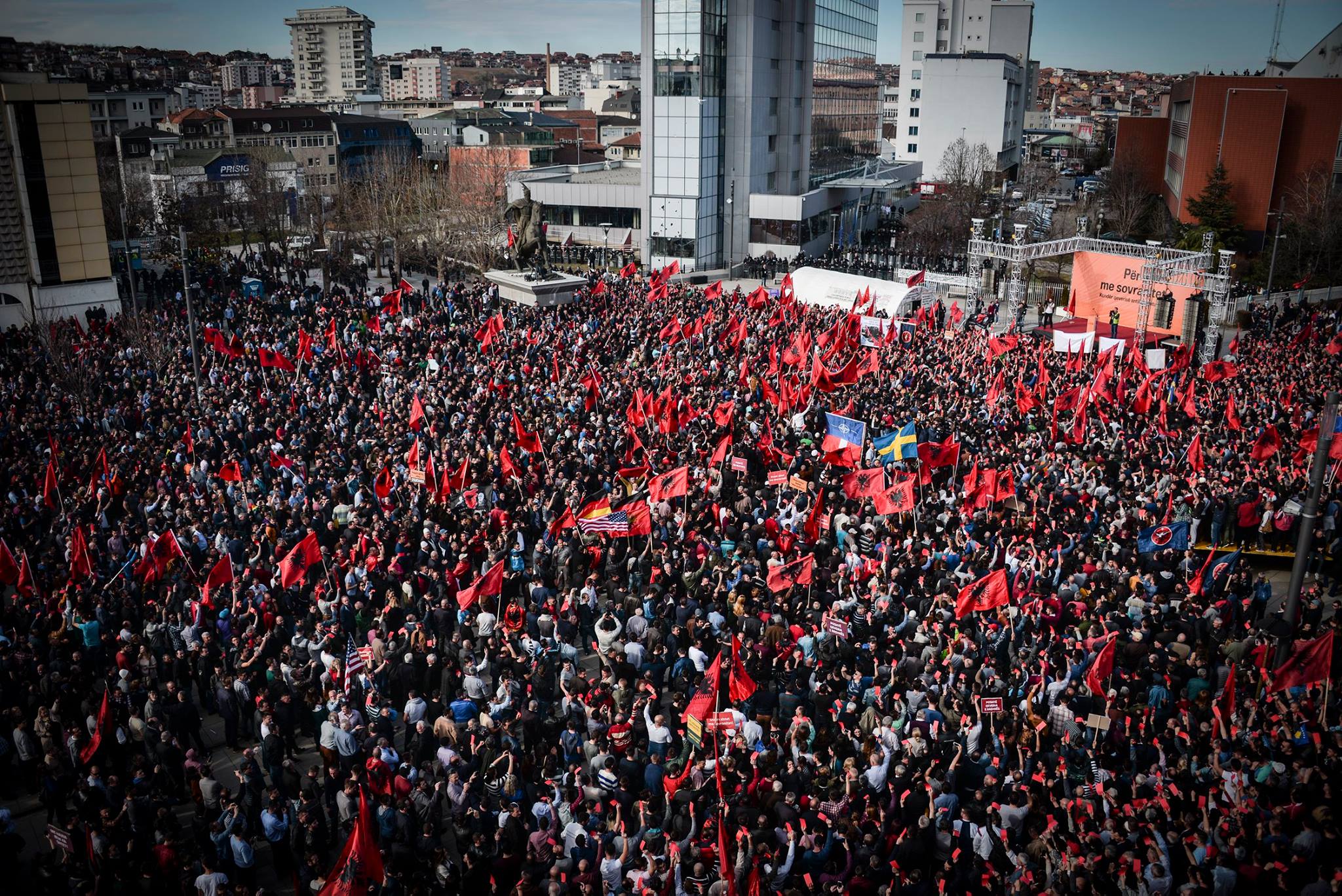 Under the slogan "People are not subdued by one man", thousands of Kosovars attended a protest organized in Pristina by the Self Determination Party in response to the idea proposed by Kosovo's president, Hashim Thaci for the correction of borders as a means to mend ties with Serbia.
Chairman of Self Determination, Albin Kurti said that the reason for this protest affects many people.
"This compromise will hurt Kosovo's interests and it's a mistake. Vucic is testing us through Thaci, but we have an answer for both of them: Kosovo will not be divided", Kurti said.
According to him, by declaring that Kosovo needs to correct its borders, president Thaci enabled the Serb president, Aleksandar Vucic "to visit the north of Kosovo in order to promote not only Kosovo's division, but also Slobodan Milosevic's policies".
During the summer, president of Kosovo, Hashim Thaci and president of Serbia, Aleksandar Vucic demanded international support for a deal which would mend ties between the two countries and this deal included the idea of border correction.
Such ideas sparked reactions among opposition parties, but also, among ruling parties in Kosovo.  /ibna/