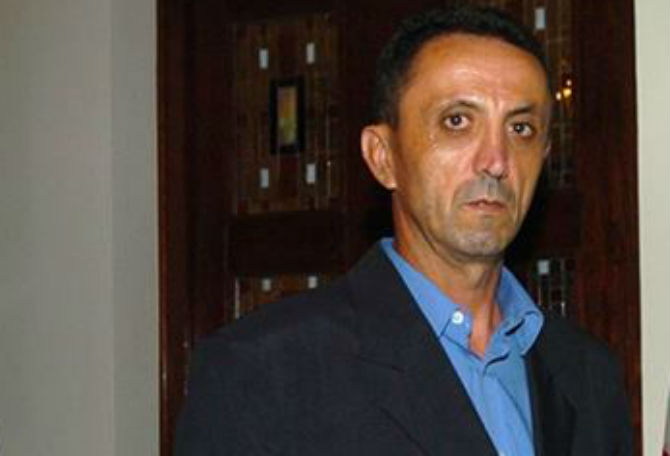 Vienna, July 23, 2013 – The South East Europe Media Organisation (SEEMO), an affiliate of the International Press Institute (IPI), expressed alarm over the continued imprisonment of Tomislav Kezarovski (photo), a journalist working for the daily Nova Makedonija in the Former Yugoslav Republic of Macedonia.
Tomislav Kezarovski has now spent nearly two months behind bars. Kezarovski was detained and jailed in connection with a 2008 article he wrote for the magazine Reporter 92 in which officials say he revealed the identity of a protected witness in an unresolved murder investigation from 2005.
However, in February of this year, the witness told a court that his testimony in the case had been false and had been prompted by pressure from the police. In addition, he said that he had first received witness protection in January 2010, two years after Kezarovski published the article.
Kezarovski was arrested on May 29, 2013 in his home town of Veles. At the end of last month, a Skopje court ruled that Kezarovski should remain in prison for another 30 days, as the journalist "might escape or influence other witnesses".
This week the court is set to decide whether to extend his detention for another 30 days.
"The case has a very negative impact on media freedom in Former Yugoslav Republic of Macedonia. It is alarming that Kezarovski, who was revealing a false witness and acting in the public interest, was arrested and sent to jail for this", Oliver Vujovic, SEEMO Secretary General said. "He was doing his job as journalist, but now he is being treated as a criminal. Journalists must be able to carry out investigations in the public interest free from the threat of imprisonment", Vujovic added.
To protest his nearly two-month imprisonment, Kezarovski on Monday began a hunger strike in his cell in Skopje's Shutka prison, a family member informed SEEMO. /ibna/