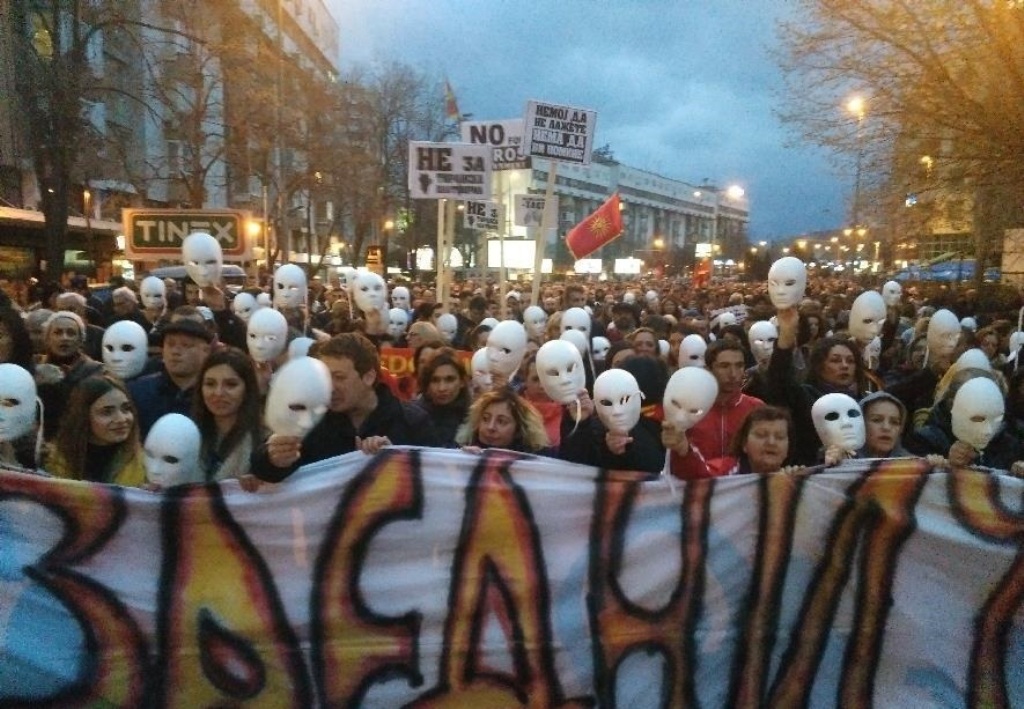 Protests have taken place last night in Skopje and several other cities of FYROM against the government between SDSM (Macedonian Social Democratic Union) and Albanian parties and against the platform of the Albanian parties.
Protesters have marched from the government building to the parliament building and have launched slogans against the leader of the opposition, Zoran Zaev.
"We don't want a platform which was drafted in Tirana and no government program which has not been voted by all the citizens. We don't want this platform which aims to redefine Macedonia", said Bogdan Ilievski, one of the organizers of the incentive "For a United Macedonia".
According to him, these protests are not against Albanians, but against Albanian political parties, whose platforms aim to hurt the country's interests. Ilievski said that protests will continue until these platforms are abandoned. Similar protests have also taken place in around 20 other cities. /balkaneu.com/