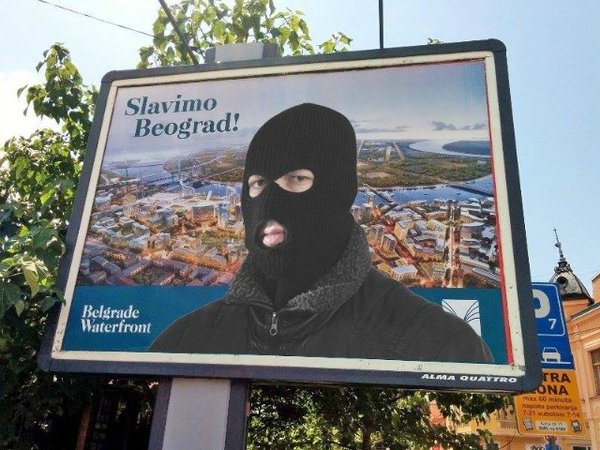 Belgrade, May 12, 2016/Independent Balkan News Agency
By Milos Mitrovic
The recent overnight demolishing of the buildings in the center of Belgrade sparked protests on Wednesday evening. Some among the 3,000 people at the protest were throwing toilet papers rolls on Belgrade City Assembly building and demanded the resignations of mayor Sinisa Mali and Prime Minister Aleksandar Vucic, who both claim they didn't know who destroyed the buildings.
The demolishing occurred on April 25 overnight by bulldozers and under the command of masked persons who have threatened the residents. The location near Sava River is to be reconstructed in Vucic's ambitious project "Belgrade waterfront" by UAE investors in decades to come.
The organizers of the protest stressed that the demolishing was an illegal act of violence. Vucic reiterated yesterday that this was committed by "idiots", and that demolishing during daylight would have been "super". Still, he didn't answer who was responsible.
"If someone from the state was behind it, he is a complete idiot and he should be processed. If he had come to demolish during daylight, it would have been super", Vucic said.
The Interior Ministry should apologize to Belgrade citizens because police left them at the mercy of disguised persons, Ombudsman SasaJankovic said. He also stressed that the demolitions were illegal.
Photo: Photomontage of "Belgrade Waterfront" banner with a masked man