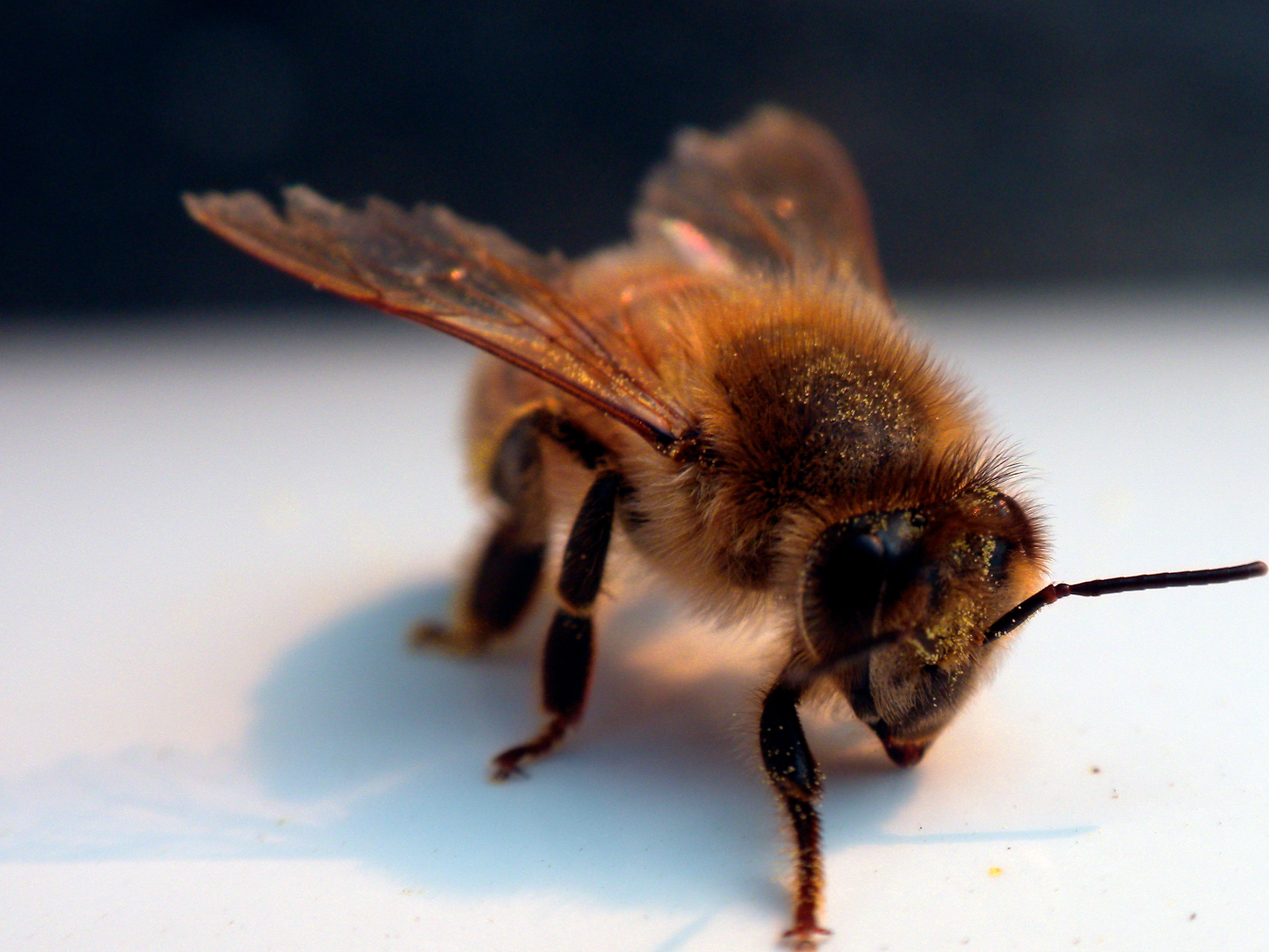 By Clive Leviev – Sawyer of The Sofia Globe
Bulgaria, which abstained in a March vote at European Union level on banning some pesticides said by scientific studies to be harmful to bees, now will vote in support of a ban, following protests by beekeepers.
Speaking on April 22 after a meeting with protesting beekeepers in Sofia, Bulgarian Prime Minister Marin Raykov said: "Bulgaria will definitely vote in favour of banning neonicotinoid pesticides. Both personally and as head of government I support your position and I think that these pesticides must be banned because without bees there is no life."
Raykov's announcement was applauded by beekeepers who had gathered outside the Cabinet office in the Bulgarian capital city.
In March, the European Commission proposed a new regulation to limit the conditions for approval and use of the active substances clothianidin, thiamethoxam and imidacloprid. It is proposed to ban the sale of seeds treated with plant protection products containing these active substances. At a meeting of the Standing Committee on the Food Chain and Animal Health in Brussels on March 13 and 14 2013, this draft regulation was not approved because nine EU countries voted "against" and qualified majority was not achieved. The proposal will be discussed again at the Appeals Committee.
France, Spain, Italy and the Netherlands – all major farming nations – all have backed the European Commission's proposed suspension of neonicotinoids on flowering crops like oil seed rape. In the March vote, the UK and Germany abstained. Hungary and Romania were among those opposing a ban.
A European Food Safety Agency (EFSA) report on the impact of neonicotinoids on the health of bees (three neonicotinoids – clothianidin, imidacloprid and thiamethoxam) established that there was a particularly high acute risk to honey bees from exposure through dust drift for the seed treatment uses in maize, oilseed rape and cereals. A high acute risk was also identified from exposure via residues in nectar and/or pollen. The proposal stipulates that the prohibition is not universal and does not cover the entire group of neonicotinoid insecticides, but only the listed three active substances.
A government media statement on April 22 said that in Bulgaria there had been increasingly worrying signs of extinction of colonies and in 2012 mortality rose sharply. In the Shoumen and Turgovishte regions, winter bee mortality has reached 30 to 50 per cent, and in some areas – Strandzha, it even reaches 80-85 per cent. The biggest problem facing beekeeping is the use of pesticides, which are poisoning the bees. A study in 2011 stated the reasons for the death of bee colonies: pesticide poisoning 64 per cent, diseases 29 per cent, starvation five per cent, and errors, two per cent.
In a call issued on April 9, Greenpeace urged policymakers across Europe to "support the ban on the three bee-killing neonicotinoid pesticides, as proposed on March 15 by the European Commission; endorse ambitious Europe-wide plans to ban all pesticides that are harmful to bees and other vital pollinators; and to shift funding from chemical intensive agriculture to ecological farming solutions".
Companies producing neonicotinoid pesticides dispute the accuracy of the scientific research showing the hazards of the pesticides and, after earlier saying that they were considering legal action against the European Food Safety Agency for its media statement on the issue, publicly offered alternatives, such as assisting in planting to assist pollination by bees. Research reportedly funded by the companies found that stopping the use of the pesticides would cut maize and other crop production and put European food security at risk.
(Photo: Joseph Hart/sxc.hu)