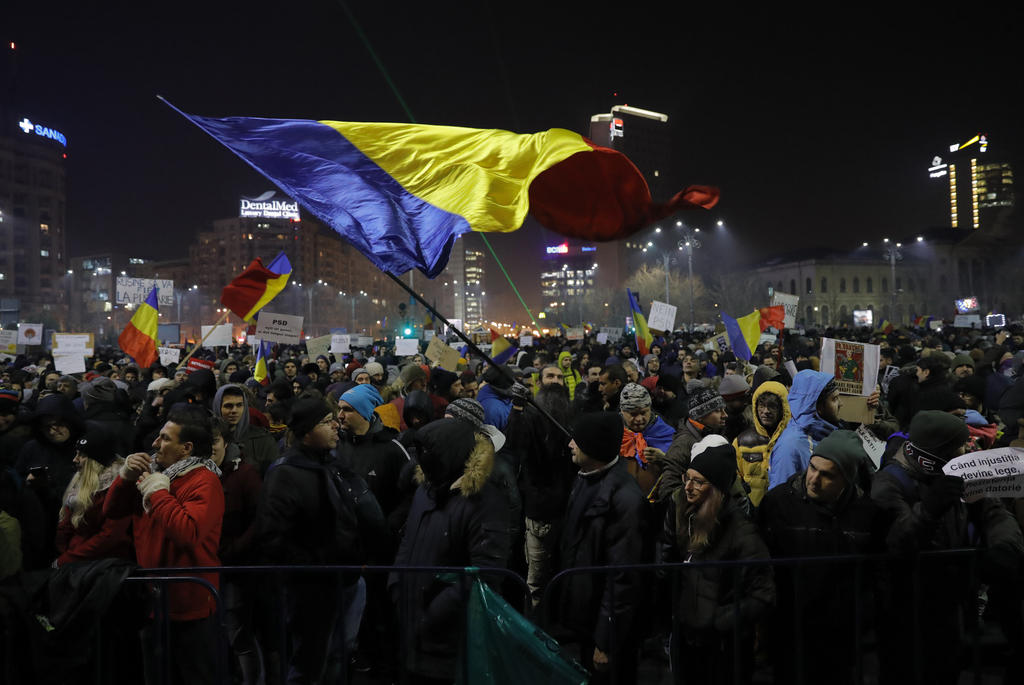 Wednesday evening in Bucharest was another tense social moment as yet one more protest took place in front of the Parliament, "against the vote to amend the laws of justice, under the title, "Come to Parliament! NOW! #faraviolenta" (no violence), while in the Chamber of Deputies was debated Law 303/2004 on the status of magistrates, although PNL and USR have called for the postponement of the debates", reads RomaniaJournal.ro.
Reports say that protesters chanted "Thieves", "Dragnea in prison", and "Early elections, early elections!"
The demonstration call was made by several social groups of the country,  "We Insist" and "Corruption kills"among them, wrote hotnews.ro.
When the demonstrators understood that lawmakers were trying to leave the parliament  through the exhibition hall in order to make a "quiet" exit, "people headed towards them, while the police tried to block them." Things got worse after the use of tear gas making protesters chant "You run like rats" and "Gendarmerie defends the thieves".
However, the USR MPs came out from the main door aiming to talk to people, something that was well accepted by demonstrators.
Protests were organised in Cluj, Constanta and Iasi, too…/IBNA
Photo (Library): AP