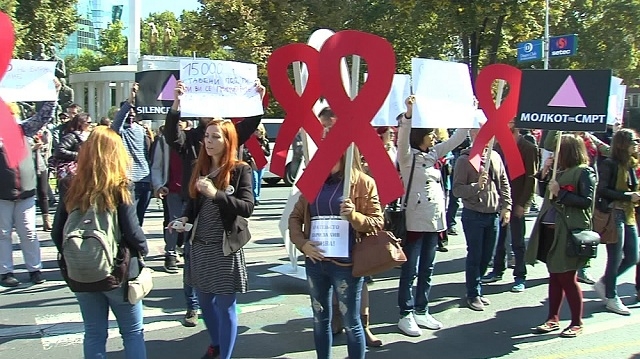 33 new cases of HIV virus have been registered during 2016 in FYROM. Humanitarian and health organizations held a protesting march as a sign of revolt about the fact that the government has cut the budget for the support of people infected by this virus.
Elizabeta Bosinovska from "Hera" NGO, says that this decision is catastrophic, as there are no funds for treatment and care for these patients. According to her, the situation has been kept under control with the help of donors from the Global Fund.
If there are no funds, we could see new cases of AIDS. We demand allocation of the budget, as this disease can spread", Bozinovska said.
For 2017, the government has allocated only 439 thousand euros instead of 1 million euros which it had allocated each year.
FYROM has 275 people infected by AIDS. According to the Ministry of Health, this figure ranks the country with the least affected countries in the world. /balkaneu.com/