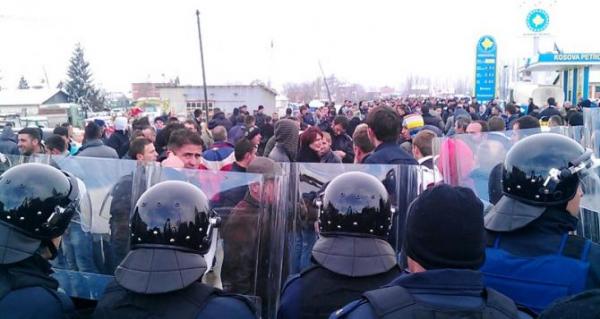 Prishtina 12 April 2013
The protests against the government have had wider support during the organizational meeting. Different civil society and student organizations, and unions have stated support to the protest.
The same slogan "Stop the theft – Develop the country" shall be used during the ninth protest. Further more, organizers have agreed to request several discharges, including the discharge of two ministers.
Requests of protesters are: Review of Kosovo electricity fees policy and compensation for all citizens who are victims of KEK poor management, including citizens who haven't had opportunity to complain; discharge and prosecution of KEK Director, Arben Gjukaj, discharge and prosecution of KEK Board, discharge and prosecution of Minister Besim Beqaj, discharge and prosecution of Minister Bajram Rexhepi, the most talked about minister regarding corruption and responsible for the ministry which was supposed to fight corruption.
"All participants agreed on a continuous informal coordination until fulfillment of citizens' requests. Future protests will not need formal support from participants because they all agree with the requests and the need for continuous protests", is stated in the press release issued bu the organizers of protests.
Protests, which started a few weeks ago came as a result of very high electricity bills compared to previous months, immediately accepted by many consumers. The first notification and organisation was run via facebook.
Famous actor Arta Dobroshi was part of the last two protests. /ibna/