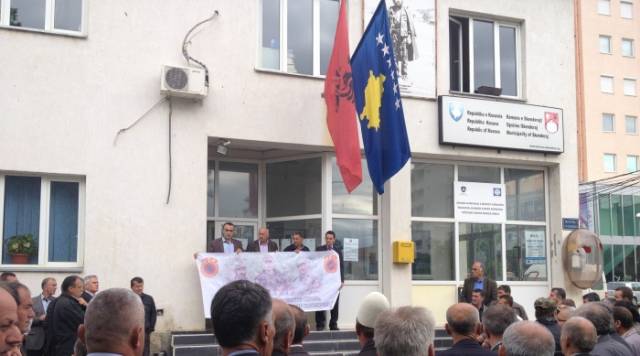 Pristina, June 3, 2013
Work in the commune of Skenderaj did not start as normal today. Employees of this commune have protested in front of the Commune, asking for the release of the head of the Commune, Sami Lushtaku who has been remanded into custody on counts of war crime. They have demanded his immediate release by holding "Freedom to the liberators" banners on their hands.
Meanwhile, other protests have been warned. "We will continue to hold other protests until our mayor, Sami Lushtaku is released", said the spokesman of the Commune of Skenderaj, Hajriz Koci.
Protesters also said that the former members of the Kosovo Liberation Army have offered a great contribution to the freedom of Kosovo, while reiterating the fact the war of KLA was a fair one. The protest lasted for about an hour.
Lushtaku has been remanded into custody along with other 6 co-defendants for war crimes. /ibna/