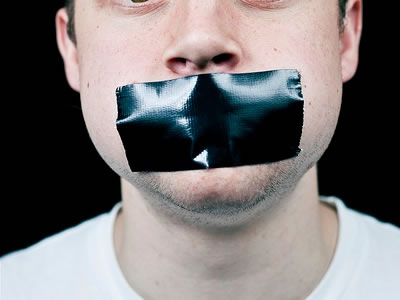 By Clive Leviev – Sawyer – The Sofia Globe
More than 1000 people were expected at a protest in Bulgaria's capital city Sofia in support of a reporter questioned by a senior prosecutor about his sources after posting a story alleging that Deputy Sofia City Prosecutor Roman Vassilev had been involved in illicit use of eavesdropping.
Boris Mitov of Bulgarian-language site Mediapool posted a story headlined "Bulgarian Watergate – who investigates the investigators" citing court documents, declassified by a judge, as the basis for allegations that Vassilev had broken the rules on ordering eavesdropping in the course of investigations into three senior officials.
The three officials, former defence minister Nikolai Tsonev, former finance ministry chief secretary Tencho Popov and judge Petar Santirov, were acquitted in October 2012 on corruption charges.
Soon after Mitov's story was posted, he was contacted by a senior Sofia prosecution official, Dragomir Yanchev, who summoned him for questioning and, according to media reports, told Mitov that he could be jailed for up to five years for disclosing state secrets. Yanchev reportedly asked Mitov to disclose the sources of his story.
Mitov declined to disclose his sources, but reports said that the documents had been declassified by the judge presiding in the trial, had been read in open court and were publicly available.
The Sofia-based Media Development Center organised a protest scheduled for the morning of April 8 as Mitov was to face a second interrogation. The case has been given prominent coverage in several, but not all, Bulgarian media.
The Media Development Center said that the insistence by prosecutors that Mitov disclose his sources was a violation of the European Convention on Human Rights and Fundamental Freedoms, which guarantees journalists the right not to disclose their sources.
Expressions of solidarity have come from, among others, the Bulgarian Helsinki Committee, which said that the prosecutors' questioning of Mitov as a "dramatic assault on freedom of expression, including the right to public information".
Mitov's article came against a background of allegations, denied by former interior minister Tsvetan Tsvetanov, that under the previous centre-right government, illegal use was made of electronic eavesdropping. The allegation has been referred to Sofia prosecutors for investigation and Mitov, in his article, suggested that Vassilev was not the best person to be investigating illegal wiretapping.
On April 8, Sofia City Prosecutor Nikolai Kokinov told reporters that Mitov's article was interesting but Mitov himself was of no interest to prosecutors.
Kokinov said that Mitov had promised to give prosecutors the documents on which his article was based by 2pm on April 5 but had not done so and so had been invited to return to the prosecutors' office.
Kokinov said that he saw no reason to bring charges and said that attitudes towards the prosecutors' office were "paranoid".