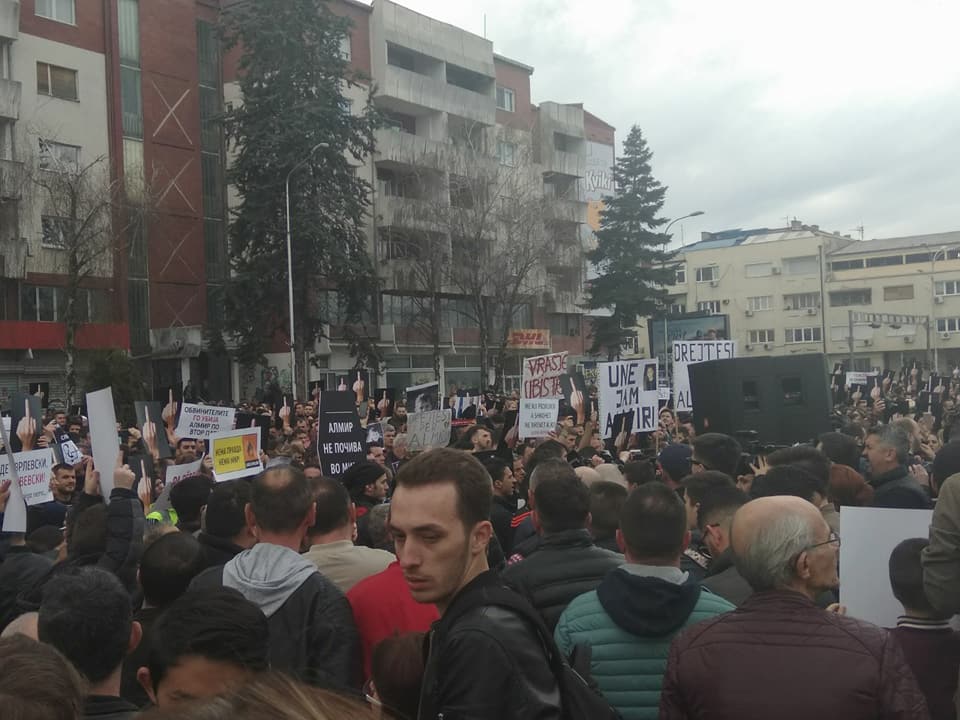 A protest was held today in front of the government building in Skopje to seek justice for the death of a four year child from Kumanovo two years ago. The protest was held by activists of civil society, who condemned the latest ruling of the court of Kumanovo, which released the man who caused the death of the four year old.
The court has decided to qualify the case from a first degree murde4r to a road accident.
One of the organizers of the protest, actor Visar Vishka said that everyone should be held accountable for this, while he demanded the resignation of all judges and prosecutors involved in this case.
Meanwhile, yesterday, the minister of Justice, Bilent Saliu resigned from the post of minister of Justice for moral reasons, being unable to accept this court ruling.
The 4 year old Almir died on 25 June 2016. After a brawl taken place between the perpetrator of the crime and the victim's family in the city's ER, the former, Boban Ilic has hit the child with his car where he died on the spot. /balkaneu.com/