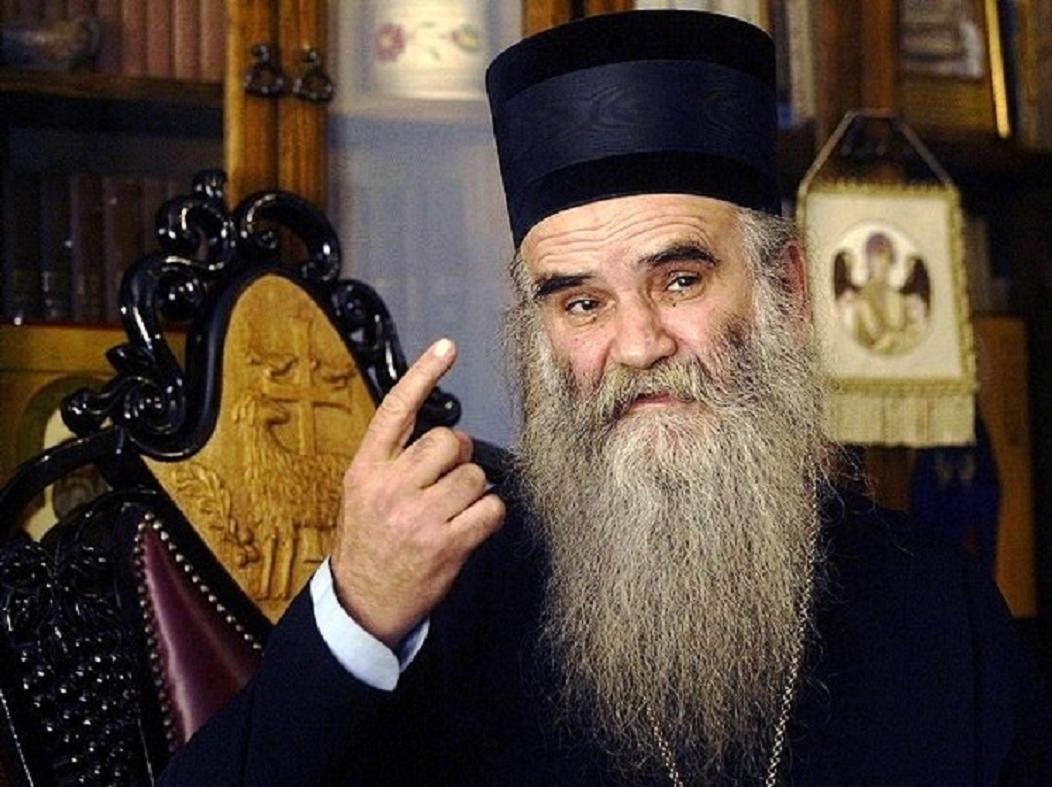 By Milos Mitrovic – Belgrade
A few thousand people protested against the agreement between Serbia and Kosovo at the rally held in Belgrade on Friday. During the protest, Serbian Orthodox Church (SOC) Metropolitan Amfilohije prayed for the "repose" of Serbian Government and Parliament which recently gave support for the agreement. Retired Bishop Atanasije Jevtic accused Serbian top officials for the betrayal.
The agreement about the normalization of relations between Belgrade and Pristina had been initialled by the Prime Ministers of Serbia and Kosovo in Brussels on April 19th. Serbian Government and major political parties, both ruling and the opposition ones, consider that the agreement brokered under EU auspices would protect the rights of Serbian minority in Kosovo and give an impulse to Serbian European integration.
However, some opposition parties and conservative groups argue that Government actually had recognized Kosovo independence by initialling the agreement. Some leaders of Kosovo Serbs are also opposing the agreement.
"We are praying for the repose of the Government and Serbian Parliament… And for the forgiveness of their sins committed deliberately or unintentionally", Metropolitan Amfilohije said.
Retired Bishop Atanasije criticized Prime Minister Ivica Dacic`s recent comment that he was not interested in "Serbia in heaven". "Mr Prime Minister keeps saying that he supports real politics… that he is not interested in heaven. Unfortunately, Djindjic said the same thing…"
Zoran Djindjic was Serbian reformist Prime Minister, assassinated in 2003.
The speeches of the Church representatives during the rally had been completely inappropriate, PM Ivica Dacic reacted. The state and the church in Serbia have been separated, Dacic stressed.
At the same time, patriarch Irinej distanced himself as well as SOC from all the acclamations and acts undertaken at the protest by Metropolitan Amfilohije and the retired bishop Atanasije Jeftic.
Protesters held slogan posters such as "We will liberate Kosovo" and "Kosovo is Serbia". Opposition groups that organized the rally requested from Constitutional Court to declare its opinion about Brussels agreement. Otherwise, they would demand popular voting.
"Serbia is not a hostage of Serbs from the north of Kosovo. We are not the obstacle in Serbia's prospective path to Europe", Slavisa Ristic, the head of Zubin Potok Municipality said. Ristic spoke on the behalf of Kosovo Serbs who are opposing the Brussels agreement.