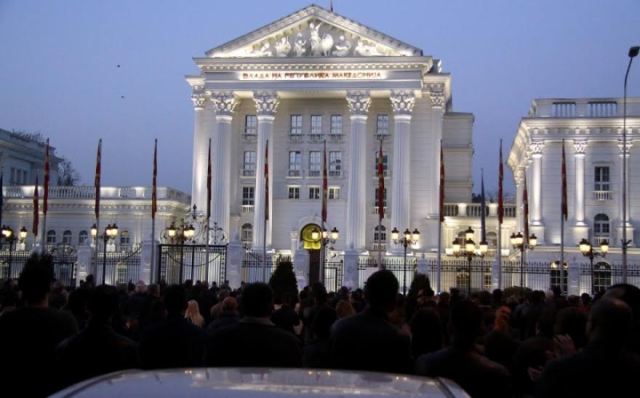 A march called "United for Macedonia" was held last night in Skopje to protest against the platform of the Albanian parties, which aims at making Albanian language an official language in the entire country. Demonstrators protested in front of the government building and then in front of parliament, by demanding for the Constitution to be respected, for the name of the country not to be changed and for the platforms, which according to them, have been drafted to serve foreign interests, not to be accepted.
Igor Durlovski, one of the organizers of the protest said that the red line has been crossed. "We shall not allow the division of Macedonia through the application of twol languages. We shall not accept platforms which serve foreign interests", Durlovski said.
"We call on all citizens to join this protest in order to defend our country. We will not allow the destruction of our state", said one of the protesters.
During this protest there were anti-Albanian slogans, but organizers tried to calm protesters down, appealing for such slogans not to be chanted. /balkaneu.com/