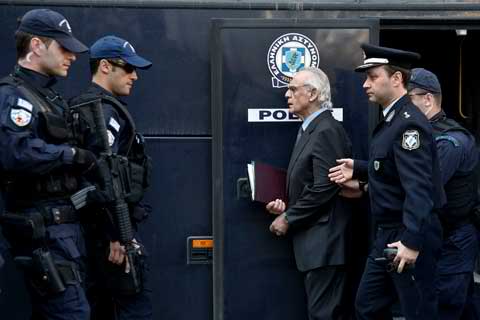 Prosecutors at the trial of former Defense Minister Akis Tsochatzopoulos on Thursday argued that the court should reject all the objections raised by the defendants' lawyers the previous day.
The former PASOK heavyweight and another 18 suspects are currently on trial on charges of laundering money allegedly obtained from bribes.
Tsochatzopoulos's legal team had claimed that the 73-year-old could not be charged with money laundering as the allegation is based on charges of bribe taking for which he can no longer be prosecuted due to the statute of limitations.