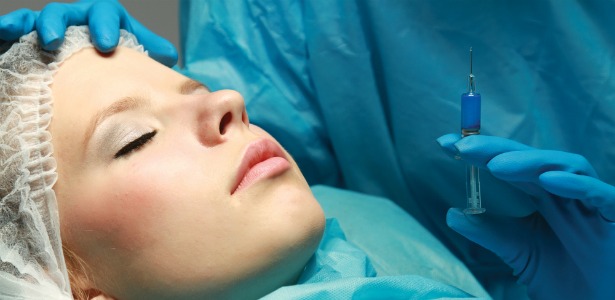 By Daniel Stroe – Bucharest
The manager and two doctors of a burn unit in Bucharest were arrested last night in a case in which the three are charged with claiming bribes in return for state subsidized and below the market priced plastic surgeries.
Of the two doctors, one is the head of the plastic surgery unit of the severe burns hospital in Bucharest.  Seven other medics who were part of the ring are investigated at large, but under judiciary control, judges decided last night. The nine medics were detained on Friday following a series of searches and hearings by prosecutors of Bucharest's Office.
They are charged with claiming bribes from patients, ranging from 450 to 3,400 Euros, in return for cheaper plastic surgeries done with state funds. They used to manipulate the patients by telling them they have to choose between a private clinique, where prices are higher, and a state hospital where they could arrange for lower fares. Basically, the medics would create fake diagnoses and documentation which they submitted for approval at the Health Insurance National House (CNAS) which paid 5,000 lei (about 1,100 Euros) for each plastic surgery.
They would charge their patients, most found in newspapers ads, less than the average market prices. For instance, for a rhinoplasty, they would ask for 5,000 lei (1,100 Euros), and for mammal implants the unofficial price would go up to 2,500 Euros. All the money went into their pockets while the state budget was deprived of subsidies for each surgery.
In total, 26 persons are under criminal investigation for corruption, fraud and falsification of public documents. The arrests came following searches at 22 addresses in Bucharest, including homes of the suspects. In separate places, prosecutors found more than 500,000 Euros and they had to call for a money counting machine to be able to register the cash.
Sources within the investigating team told news-wire Mediafax that among the victims are also local music stars that are to be summoned as witnesses in this case. Prosecutors were tipped about the illegal plastic surgery activities at the burns unit in Bucharest by the Ministry of Interior's internal intelligence service.