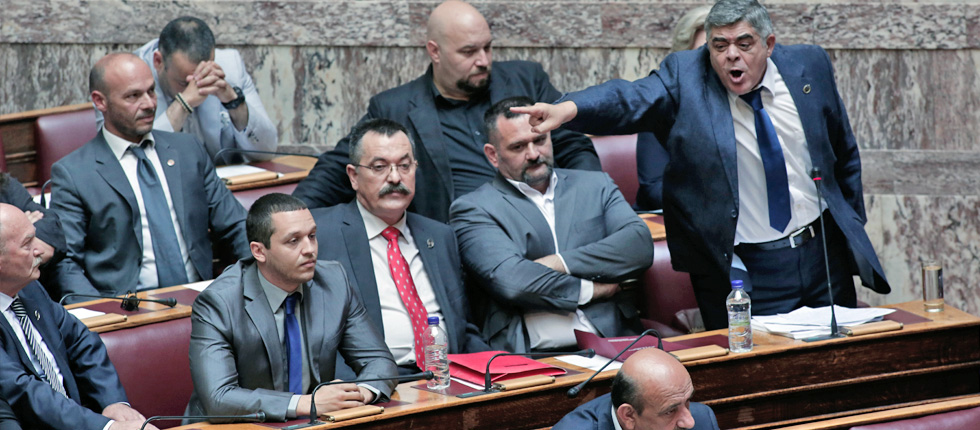 By Spiros Sideris – Athens
Prosecutor Isidoros Dogiakos has proposed to the Judicial Council the referral to trial for all the remanded members of the Golden Dawn, on charges of the creation of a criminal association.
His proposal for the case of the far-right organisation, has a volume of 700 pages and refers a total of 70 persons to trial, from the 85 who have so far been involved in the ten cases included in the case file, with the most serious of these being the assassination of Fyssas by Roupakias.
The prosecutor describes the members of the Parliamentary Group of the Golden Dawn, as part of the "core" of the criminal organization, which after last elections, was operating "under the guise of a political party".
At present, already remanded in custody are the general secretary of the GD Nikos Michaloliakos and 25 others Golden Dawn members and MPs of far-right organization.