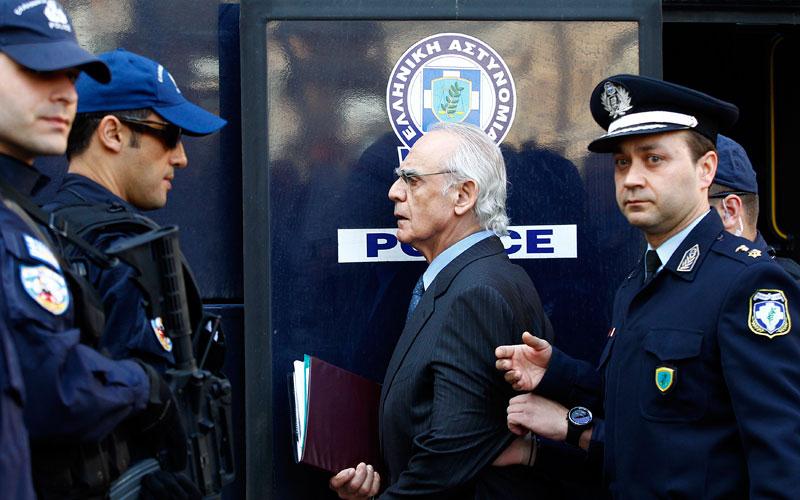 Athens, March 12, 2015/ Independent Balkan News Agency
By Spiros Sideris
The Prosecutor Chair of the five-member Athens Court of Appeals, which precedes over the case of Akis Tsohatzopoulos for laundering dirty money from commission kickbacks, calls for the summons of the members of the former Council for Foreign Affairs and Defence (KYSEA) of 1998-99.
Among them, as named by the prosecutor is former Prime Minister Costas Simitis, president of PASOK Evangelos Venizelos and former Minister Yiannos Papantoniou and Vasso Papandreou.
The request is submitted by the defence counselors of the former minister, who argue that their testimony is important.
The request for the summoning of the members of KYSEA is being expressed by the side of the accused, former Minister, from the beginning of the judicial investigation into the case of illegal fees he allegedly received for the contracts of submersibles and TOR-M1.
The court reserved the right to issue its decision on the proposal submitted by the prosecutor Chair in the coming days.
The summoning of former Prime Minister Costas Simitis, the current president of PASOK Evangelos Venizelos and the accused of tax evasion former Minister Yannos Papantoniou, opens the floodgates for PASOK to what may be the final tombstone on the erstwhile mighty party.