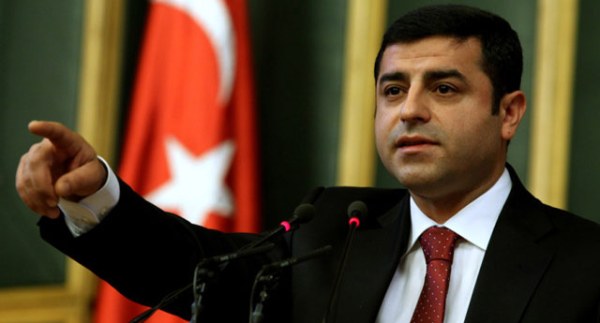 Ankara, September 10, 2015/ Independent Balkan News Agency
By Manolis Kostidis
Criminal preliminary investigation with the accusation of terrorist organisation propaganda
A criminal preliminary investigation was ordered by the public prosecutor of the city of Diyarbakır against the president of the pro-Kurdish party HDP Selahattin Demirtaş, and calls for the lifting of his parliamentary immunity.
The prosecutor argues that with his statements on Wednesday Demitra "made terrorist propaganda and insulted the President of the Republic". In the preliminary criminal investigation the prosecutor asks the lifting of the parliamentary immunity of the President of HDP, which if it happens will lead the situation in Turkey at the extremes. The preliminary investigation of the prosecutor is reminiscent of another era in Turkey, when similar investigations led to the prohibition of political action to Islamist parties and politicians, among them of Erdogan himself in 1999.
Selahattin Demirtas in a statement Wednesday accused Recep Tayyip Erdogan that he raises the tension in the country to achieve his goal of changing the Constitution and argued that "gangs of the AKP and the MIT attacked the offices of HDP throughout Turkey".
The president of the HDP had stressed that "someday some will be tried for what they are doing today (alluding to Erdogan).