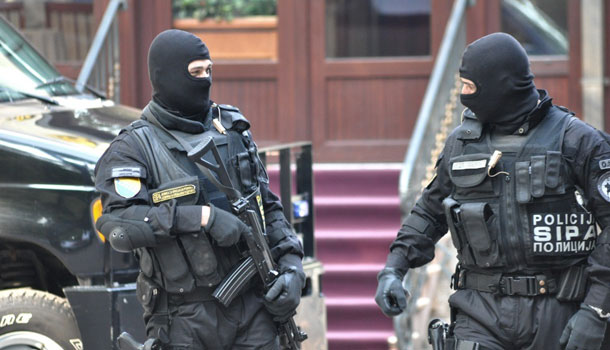 Sarajevo, April 10, 2015/ Independent Balkan News Agency
By Mladen Dragojlovic
BiH Prosecution office issued an indictment against four BiH citizens who are accused for illegal establishing and joining of foreign paramilitary formations, announced Prosecution office Friday.
Husein Erdic, Trako Midhat, Nevad Husidic and Merim Keserovic were arrested in February after State agency for investigations and protection (SIPA) discovered the way which is used by BiH radical islamists to go to Syria and join ISIL. The head of this organisation, as it was announced, was Erdic, who gave instructions to radical islamists on how to go and whom to contact in order to reach their final destination.
Erdic, as SIPA discovered, told Husidic and Keserovic to contact Trako, who was to give them money for transport to Syria and Iraq. They made the contact got money and bought airplane tickets for Istanbul. Erdic also gave them instructions on whom to contact in Turkey in order to continue their way on the Syrian battlefield.
However, upon their arrival to the Sarajevo international airport, SIPA officers arrested Husidic and Keserovic and prevented them to fly to Istanbul. At same time, other SIPA teams arrested Trako, Erdic and several other persons suspected of being members of the same organisation.
During investigation on this case, Prosecution office found evidences that Merim Keserovic attended the mosque in Velika Kladusa where Bilal Bosnic preached about radical Islamic ideas and advantages of islamic world. Bosnic was arrested in operation "Damascus" and his trial is ongoing on the BiH Court. He is accused of supporting a terrorist organisation and organising the departure of radical islamists from BiH to Syria. A large number of witnesses confirmed during trial that Bosnic's propaganda was the main motive for young people to go to Syria and fight in ISIL forces. Many of them died in the battles.
Last witness, Dino Pecenkovic, said in the courtroom that his family left him alone in city of Bihac since he didn't want to go in Syria. He said that his father, mother and two brothers went to Syria several months after they met Bosnic and listened his preaches.