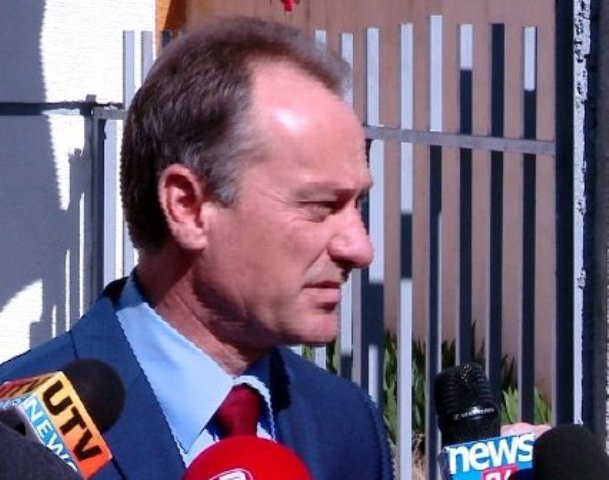 Vlora,  October 7, 2014/Independent Balkan News Agency
Prosecution of Vlora has demanded today for the mayor of Vlora, Shpetim Gjika to be given a four year jail sentence and not to be allowed to exert state functions for three years. Mr. Gjika is accused of forgery of paperwork.
For the same charge, the prosecution has also demanded three years in prison for Eleni Dardhaj, a worker at Vlora city hall.
In the framework of this trial, the prosecution also demands a two and a half jail sentence for Blerdi Licaj and two years for Gezim Feta, Gentian Sherifaj, all three accused of forgery of documents.
The mayor of Vlora, along with the other defendants, are accused of abusing with construction permits, by forging official documents of the municipality of Vlora. /ibna/