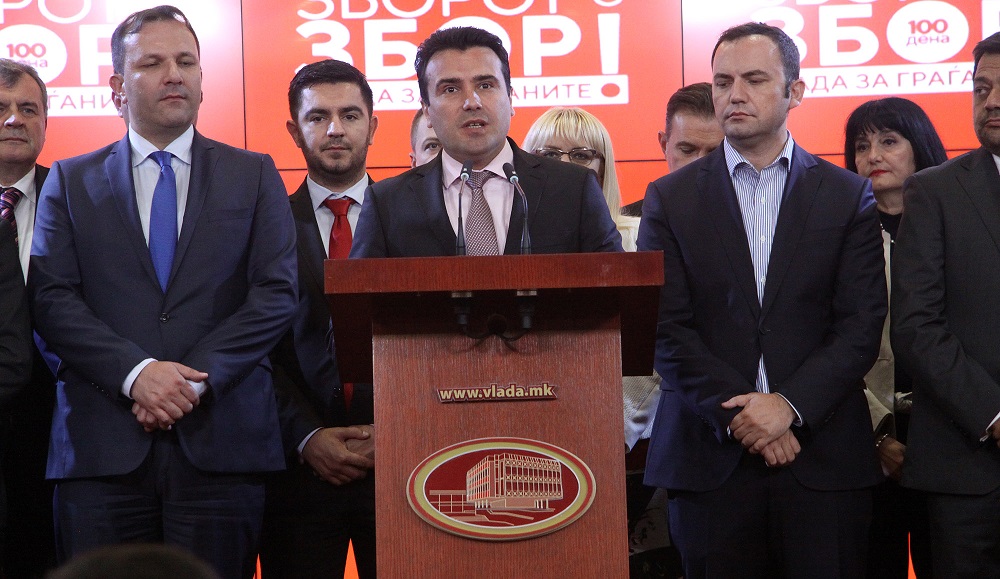 Yesterday, Prime Minister of FYROM, Zoran Zaev has unfolded the achievements and performance of the government for the first 100 days in office. But, analysts have different opinions about the work of this government.
More stability in the country, meetings of a regional level for cooperation with neighboring countries and the solution of pending issues have been praised in the first 100 days of this government in office. Meanwhile, the delays in the election of the Attorney General and inefficiency in the fight against crime, have been considered as shortfalls of this government.
University professor, Nikola Dujovski says that the new government takes credit for moves in the aspect of foreign policy, such as the agreement with Bulgaria, the readiness in addressing the name contest with Greece and the strengthening of cooperation with neighboring country.
"These efforts that have been made with the aim of giving way to the integration of the country, must be praised. In the domestic aspect, we are happy with the fact that the country has political stability", Dujovski says.
Meanwhile, political analysts say that the new government is weak in the aspect of representation with professionals.
Former MP, Sulejman Rushiti told IBNA that with the new government in office, citizens no longer fear the state and this is a good thing.
"Several positive measures have been taken. As far as the judicial system is concerned, the government is yet to deal with its essence. As far as Albanian issues are concerned, there have been declarations, but we haven't yet seen anything in practice. However, I think that the fact that the local government elections are close has had an impact on this", Rushit says. /balkaneu.com/