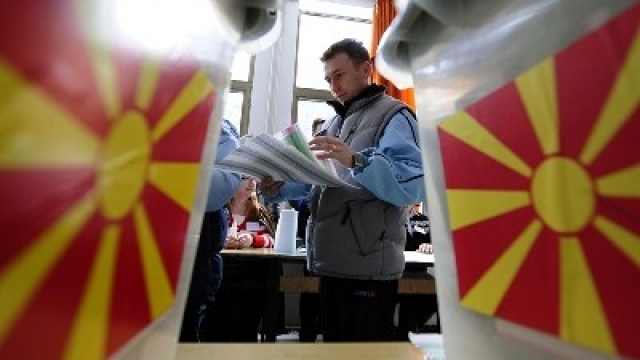 Analysis/Elections for the new president of the Former Yugoslav Republic of Macedonia will take place in a few months. Political forces are yet to come up with official nominees. Several names have come up and Albanian political parties are far from the proposal for a joint nominee. An Albanian woman is a favorite nominee.
By Naser Pajaziti
Political parties in Skopje are in the process of finalizing the nominees for the presidential race of next year.
Although Albanian political forces are expected to come up with their nominees, they will be mostly focused on reaching agreements with the main Macedonian parties or to boycott the process of the presidential elections.
But, these elections will be a race for all political parties, as the power of their votes will be assessed.
As the largest party in power, VMRO-DPMNE has come up with several names for the post of the new president, by excluding the current president, George Ivanov for a second term in office. Running for the presidential race are also Koce Trajanovski-current mayor of Skopje and several names of university professors such as Jove Kekenovski, who has announced his candidacy in the forums of this party.
The Macedonian opposition led by the Socialist Democrat League (LSDM) is also holding debates to finalize the presidential candidate. Opposition is asking for a consensual nominee who will have the support of all Albanians.
Opposition hasn't hesitated to hold debates with Albanian parties and civil society on this issue.
Participating in this race will also be university professor Stevo Pendarovski, but also other candidates such as other university professors up and political nominees, including Tito Petkovski, former presidential candidate and currently head of the New Social Democrat Party (NSDP).
Albanian parties have not yet announced concrete names and debates continue.
BDI is asking for a consensual nominee, by not excluding the possibility of proposing the name of a candidate who will aim to have the support of other parties too. The mayor of Tetovo, Teuta Arifi is a favorite presidential nominee, while amongst other names, there are also university professors.
On the other hand, PDSH says that it's deliberating the candidacies and will come up with a name at a suitable moment. This party doesn't offer details on the nominees being deliberated, but different names have been circulating and amongst them there are names from university circles. Nonetheless, it's highly likely for the name to come out of the party circles.
Presidential elections are expected to be held next March, following those of 2009 which saw the election of the president George Ivanov for a 5 year term in office. /ibna/