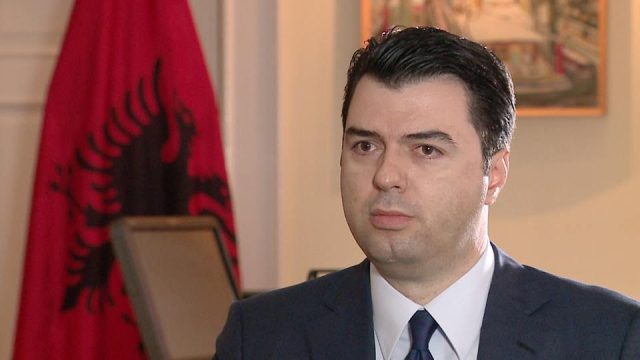 Tirana, 9 March 2016/Independent Balkan News Agency
By Edison Kurani
The Albanian opposition has new plans and proposals for the recovery of the Albanian economy. The leader of the Democratic Party, Lulzim Basha told IBNA that the opposition is determined to change the situation by offering hope for Albanians for a better life.
Mr. Basha also offers detailed proposals. He suggests that for the first time after 10 years, VAT (Valued Added Tax) should go down from 20 to 15 percent.
Mr. Basha also suggests that the progressive tax that is being applied in the past three years must be lifted and be replaced with a unique tax, a flat tax.
This tax was applied during the eight years of the right wing in power at a rate of 10%.
Mr. Basha suggests that this tax must be reduced to 9% for medium sized and large businesses, while small businesses must pay zero tax.
The democrat leader also has other proposals for the recovery of the Albanian economy. He suggests that the national insurance contribution for the purpose of retirement pension must not be more than 9% as opposed to the rate of 34% which has existed for years.
The opposition leader makes several calculations based on these measures and says that "at end of the year, every Albanian person, not household, will end up with 400 euros more than they have today".
The democrat leader says that the party that he leads has prepared and finalized its new program and it will launch it in order to be discussed with the public opinion.
"We want to create a positive impulse, to change Albania's direction and this requires a dramatic change. We are ready. The DP has completed its program and it will soon discuss it with Albanian citizens all over the country and for them to assess our offer", leader of DP, Lulzim Basha said. /ibna/