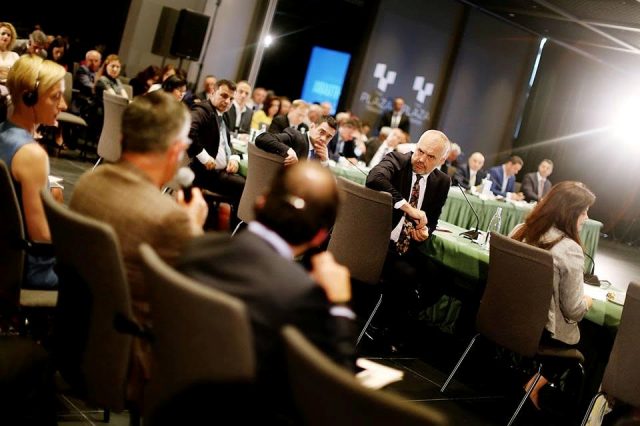 Tirana, 10 June 2016/Independent Balkan News Agency
By Edison Kurani
Recently, foreign businesses have had serious clashes with the Albanian government, by even threatening that they would exert international pressure.
Prime Minister Edi Rama admits this, by considering outrageous and illustrates it with the case of a corporation that does business in Albania. Rama didn't mention the corporation's name, but it is believed that he referred to Bankers Petroleum, which had problems with Albanian authorities in Albania and the government froze its bank accounts.
"This is the only country where a foreign company says that it is unable to pay taxes and that the government cannot make it pay taxes, because it would discredit the government internationally. In this country alone and only in this atmosphere, a foreign company, which waves the American flag or other much respected flags, can threaten the Albanian government, a sovereign government".
Rama says that "it's easy to exploit Albania's stereotype as a corrupt country, to play the innocent, the victim and the target of the government of this country".
"It's very easy to convince ambassadors that it's the government's fault", Rama says, adding: "I brought an example, but it is not the only example unfortunately".
Meanwhile he assures all companies and all foreign embassies in Albania that for every problem that the business has with the administration, "my door is always open".
On the photo: PM Rama in a recent meeting with the main businesses in Albania