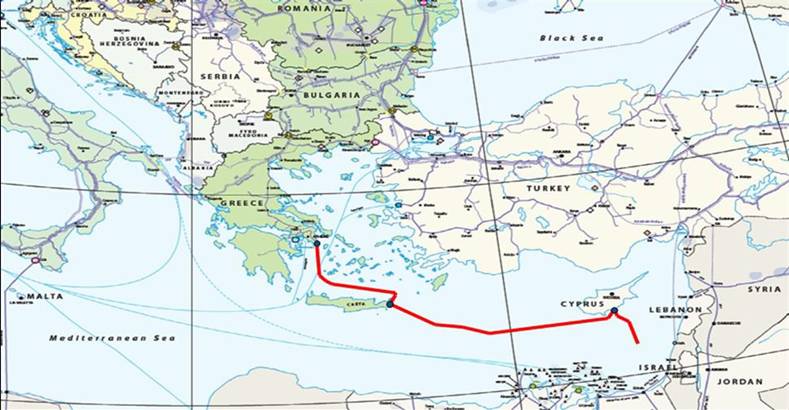 Nicosia, December 3, 2014 / Independent Balkan News Agency
Review Hari Stefanatos
The opportunity to ask the competent EU official on the issue of the pipeline that will bring the Cypriot and Israeli natural gas in Europe want to have the governments of both countries and Greece, on the sidelines of the meeting of European Energy Ministers on December 9, says report the British newspaper Guardian.
As noted, the pipeline could provide Europe with about 10 billion cubic meters of gas annually, contributing to the energy security of the continent. It will be the world's longest pipeline, as it will covers an area of 1530 km.
The Energy Minister of Israel Silvan Shalom has already raised the issue at a ministerial meeting in Rome and had a first contact with the EU vice-president for energy unification, Maroš Šefčovič. There is hope that there will be a detailed discussion with Šefčovič on November 9, as the project requires EU funding.
Shalom's consultant says the Guardian that the need for diversification of energy sources and energy security being high on the European agenda, "the stars are aligned" favoring the pursuit of the three countries at this juncture.
However, one should note the warnings of Palestinians that if there is no resolution of the wider regional conflict, then the pipeline threatens to become another source of tension.
The Energy Minister of the Palestinian Authority Omar Kittaneh says to the newspaper that "the goal of energy security begins with a clear definition of all plotsof gas".
The European Commission representative commented that deposits like the Leviathan in the eastern Mediterranean could play a very important role in addressing energy security problems, both of the producer countries and their neighbors. The same, he adds, would apply for the EU in general.