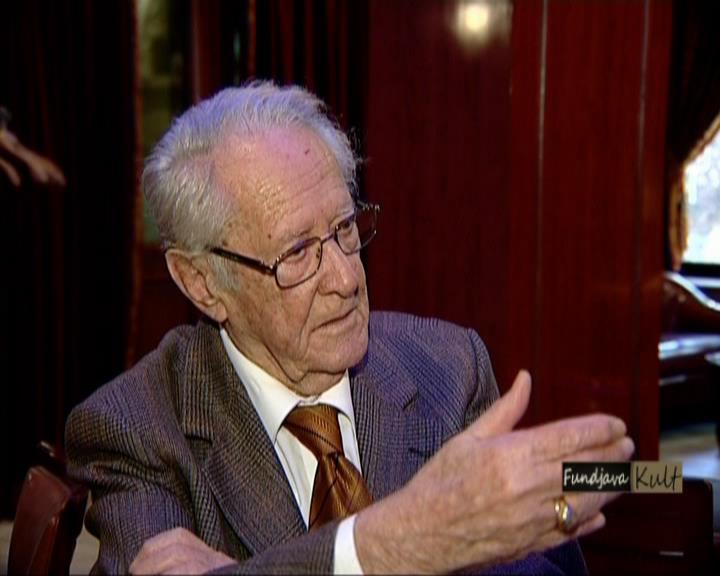 Tirana, May 5, 2014/Independent Balkan News Agency
The prominent Albanian writer, Amik Kasoruho has passed away in Tirana, where he had been living for the past 5 years. Amik Kasoruho suffered from a pulmonary disease and today (05.05) his condition deteriorated and claimed the life of the 82 year old.
In the recent years, the late writer was an advisor on cultural issues for the President of Republic.
Amik Kasoruho was born on November 20th, 1932 in Tirana.
When he was a sophomore at the Technical High School he was arrested, charged with agitation and propaganda activity against the government and sentenced to jail.
He was father was executed by a firing squad, alongside twenty two other Albanian intellectuals, without a proper a fair trial in February of 1951.
Since he was officially expelled from all the Albanian schools and banned to attend educational institutions, when released from jail, Mr. Kasoruho lived in Kavaja from 1956 until 1962. After that he and his family were deported to Gosa of Kavaja from 1962 until 1990.
During the period of 1956 until 1960 he was employed as a laborer in Elbasan, Lushnja and Kavaja. He worked as a geometer at Gosa' state farm from1960 until 1980. In 1980-81 he worked as a construction worker in Gosa and in 1981-1990 as a construction technician at Durrës State Construction Establishment. From 1990 until 2009 he lived in Italy where he emigrated together with his family. Mr. Kasoruho spent this particular period translating, conducting studies, writing and publishing articles and books that had never seen the light of publishing before and continuing to follow his vocation that had originated decades ago in Albania.
Amik Kasoruho is a very good connoisseur of a number of foreign languages. His greatest creativity consists in the field of literary translations and as a publicist. He has published four books which are well known in Italy and Albania as well, while in the meantime he has translated and brought to the Albanian readers over sixty books by foreign authors. And at the same time, Mr. Kasoruho who has return and resides in Tirana ever since 2009 has translated into foreign languages over ten books penned by Albanian authors.