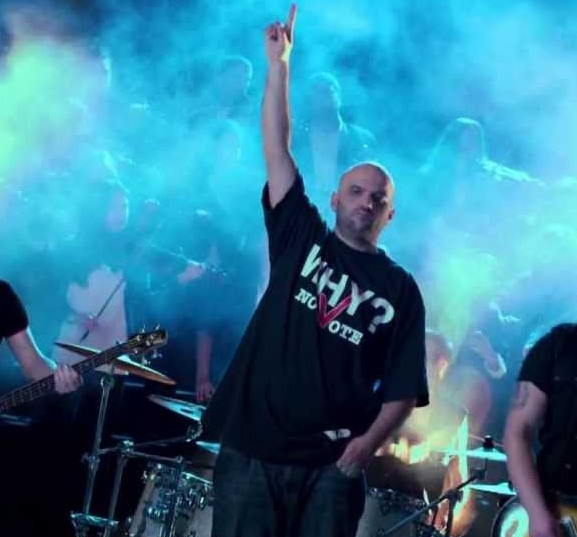 Tirana, November 17, 2014/ Independent Balkan News Agency
The prominent Albanian singer, "Dr. Flori" (Florand Kondo), has died this morning in circumstances which still remain unclear.
The singer has been rushed to the ER of "Mother Theresa" hospital in Tirana, where doctors said that he arrived dead.
The preliminary suspicions indicate a drug overdose to be the cause of the death of the 39 year old singer, father of two children.
Sources from the hospital told IBNA that Dr. Flori arrived lifeless in the ER. According to them, the singer passed away in his home in Tirana around 10 am on Monday.
The Coroner's office is expected to determine the circumstances of his death.
Dr. Flori was made known around 20 years ago with his musical band "West Side Family" and recently with his duos, where the most successful ones are those with Ermal Mamaqi, Aurela Gace, etc.
Colleagues react
Juliana Pasha: Drugs claim another life
Singer Juliana Pasha blames Dr. Flori's death on drugs and expresses her pain for this loss. "Drugs claim another life, but this time, an Albanian artist. Dr. Flori-Florian Kondo. There are no words to express this pain, there's only pain for this unexpected loss. May God be with your soul, Flori".
Comedian Julian Deda: I don't want to believe it
In his reaction, in a state of shock, actor and comedian, Julian Deda says that he doesn't believe and will not believe the news of the death of Dr. Flori. "I cannot believe it. I don't want to believe it. Why did you go like this, o brother??? O God, take this artist's heart in your kingdom. Farewell, my friend. Farewell, colleague. Farewell, artist. Farewell, o good man. I will always remember you for your jokes, energy and artistic explosions. I will miss you, Albania will miss you".
Ende Tarifa: You didn't do the right thing
The prominent singer, Eneda Tarifa says: "May you rest in peace my friend, but you didn't do the right thing…. Dr. Flori, you are always in our hearts…"
Singer and actress Rozana Radi: We will all miss you, friend.
Singer and composer Sidrit Bejleri: Farewell, my friend! May God have mercy on you! /ibna/