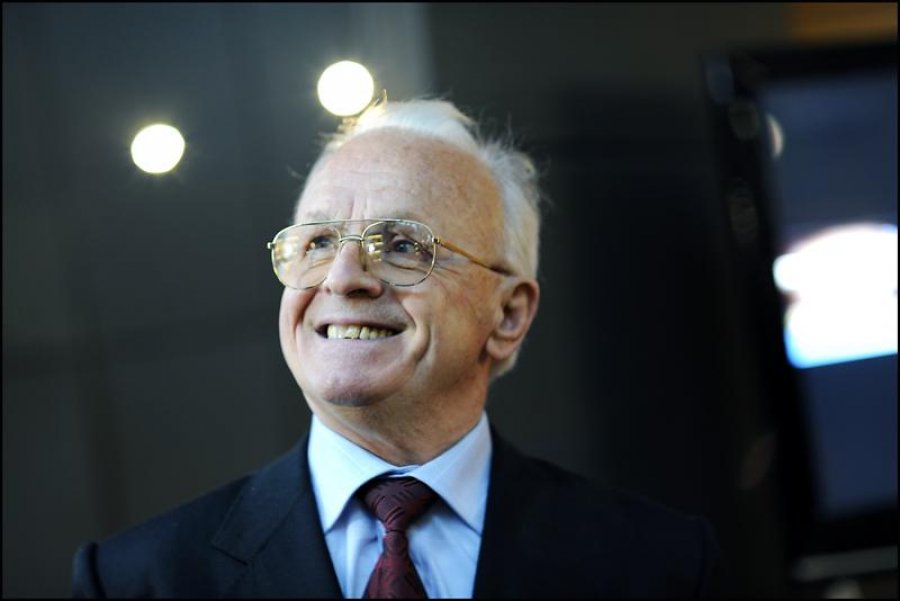 Adem Demaçi, a prominent Albanian activist, who has been considered by many as Kosovo's Mandela, has passed away aged 82.
Born in Pristina in 1936, Adem Demaçi was very active in the war efforts for the liberation of Kosovo, while spending 28 years in the prisons of former Yugoslavia.
Adem Demaçi was imprisoned for the first time in 1958, spending three years in prison. Then he was jailed again from 1964 until 1974, while spending another 15 years in prison from 1975 until 1990.
After his release in 1990, he chaired the Committee for the Protection of Human Rights. From 1991 until 1993 he was editor in chief of "Zëri" magazine in Pristina.
Afterwards, for a while he chaired Kosovo's Parliamentary Party.
In 1991, Demaçi was given the "Saharov" award by the European Parliament. From 1998 until 1999, he acted as political spokesperson of the Kosovo Liberation Army. /ibna/